Happy Birthday Angels!
In order to express our gratitude to our loyal customers, AEON MALL Tan Phu Celadon offers 01 SPECIAL GIFT for those born in the
month of 2023, only receiving gifts on the 5th & 20th of each month respectively.
CONDITIONS TO RECEIVE GIFTS are very simple, accumulate coins on the 5th & 20th of every month.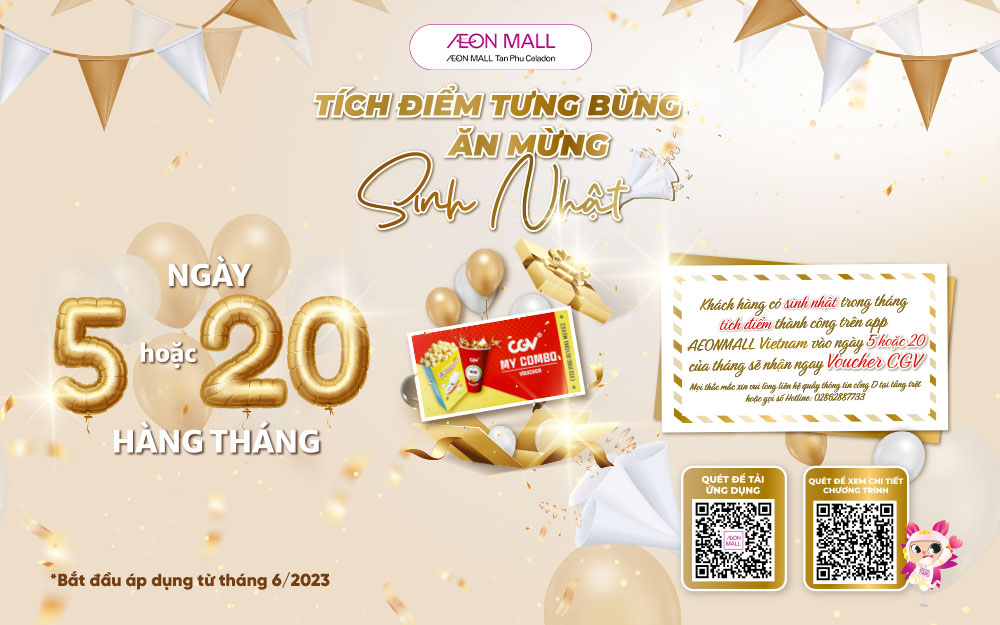 Conditions of participation:
Customers with birthdays in the month (verified by CCCD)
Customers have participated in 1 coin accumulation on the 5th & 20th of the month
Only get 1 gift per customer
Management has the right to refuse invalid cases
The program may end earlier than expected due to limited gifts
Customers who receive gifts or have questions, please contact the Information Counter at Gate D on the ground floor of AEON MALL Tan Phu Celadon or call the hotline 028 6288 7733