Are you ready to go all out with a series of new stores that will appear at the end of 2023 at AEON MALL Tan Phu Celadon.
Let's check out the ad checklist now and prepare to burn your heart out when the time comes!!!
SHUYI
DOCKERS 
PANDORA
GONG CHA
SUNNIES STUDIO 
PHIN DELI 
HUROM & WELL
WATSONS
SASIN SPICY NOODLES
QUÁN MỘC
BÍT TẾT NGON
CHILLI THAI – BOAT NOODLE – SIAM SUGAR
HACHIBAN RAMEN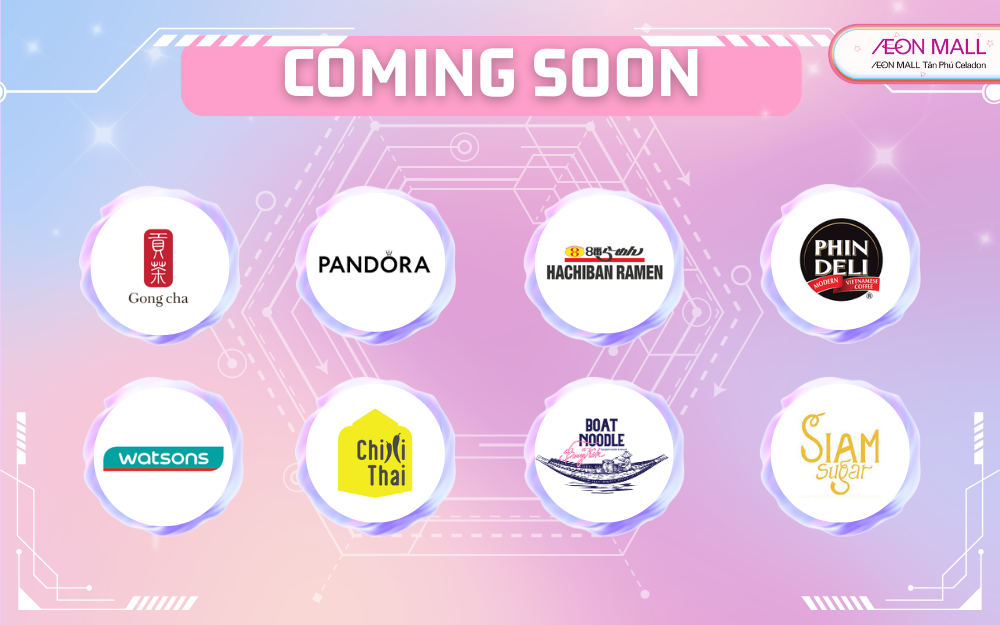 That's not all, you just came to your old friend's house to upgrade, a series of stores at AEON MALL Tan Phu Celadon are about to be introduced to the whole family with a brand new look that is extremely luxurious and smooth.
COLOR BOX
LINING
AKEMI UCHI 
AL FRESCO 
THE FACE SHOP 
———————
App download link:
iOS: http://bit.ly/AMTPCios
Android: http://bit.ly/AMTPCandroid
———————
All only at AEON MALL Tan Phu Celadon – The ideal shopping and entertainment place
Address: No. 30 Tan Thang, Son Ky Ward, Tan Phu District, Ho Chi Minh City
Hotline: 028.62.88.77.33
Website: https://aeonmall-tanphuceladon.com.vn/
Fanpage: https://www.facebook.com/aeonmalltanphuceladon/
Instagram: instagram.com/aeonmalltanphuceladon/
Zalo: http://bit.ly/zalo_amtpc