Double day – Double Fun, AEON MALL Tan Phu Celadon will give you one of all opportunities to get a special deal.
Time: 01.03 – 03.03.2023
With only 299 coins, you will own a super-expensive Olive-extracted REMOVE MAKEUP Tissue from INNISFREE.
An attractive opportunity with a straightforward way to participate: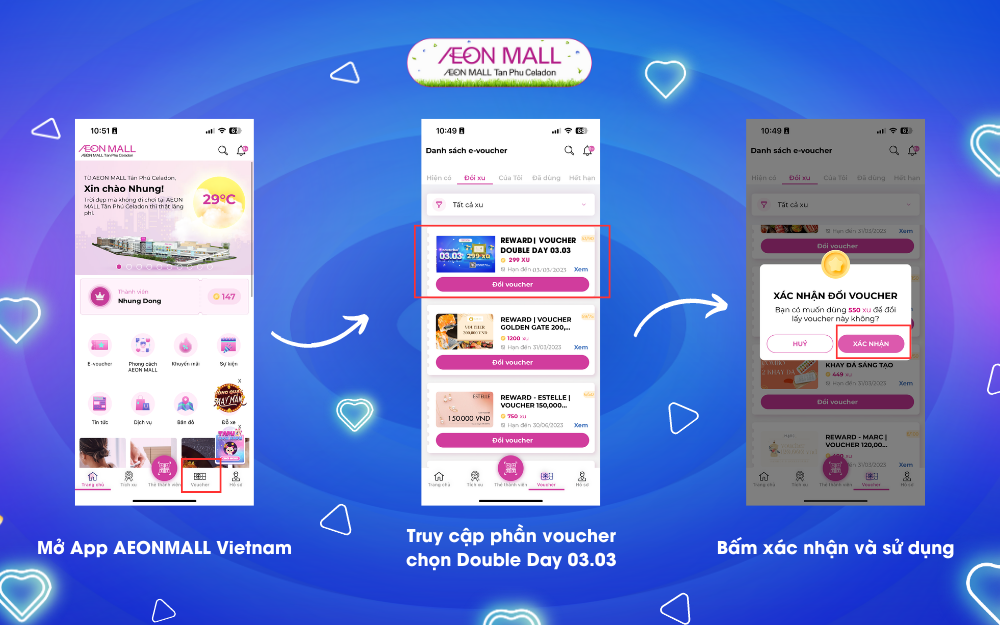 Step 1: Open the AEONMALL Vietnam App a
Step 2: Click into the coin exchange section and select the corresponding voucher
Step 3: Click Confirm to redeem the voucher to get the voucher back into your wallet
Step 4: Come to the Innisfree store to redeem your gift
Schedule your appointment to own this attractive product!
—————
App download link:
– iOS: http://bit.ly/AMTPCios
– Android: http://bit.ly/AMTPCandroid
—————
All only at AEON MALL Tan Phu Celadon – The ideal shopping and entertainment place
– Address: No. 30 Tan Thang, Son Ky Ward, Tan Phu District, Ho Chi Minh City
– Hotline: 028.62.88.77.33
– Website: https://aeonmall-tanphuceladon.com.vn/
– Fanpage: https://www.facebook.com/aeonmalltanphuceladon/
– Instagram: instagram.com/aeonmalltanphuceladon/
– Zalo: http://bit.ly/zalo_amtpc