Try the Lucky Wheel now!
Lucky spin activity to win prizes when shopping at AEON MALL Tan Phu Celadon during the exciting Black Friday season at the end of the year: Just owning an order from 1,500,000 you will immediately receive a spin at the Lucky Wheel.
Lots of "hot hands" rewards will be yours, multiplying the shopping fun for you and your family! These are cash vouchers worth up to 9,990,000 VND and hundreds of shopping vouchers worth 100,000 VND at Canifa stores.
The Lucky Wheel program takes place from November 25 to 28, 2021 at the portal D. Especially, when participating in the program at 22:00 – 23:00 on November 26, 2021 you will receive a surprise gift from AEON MALL Tan Phu Celadon.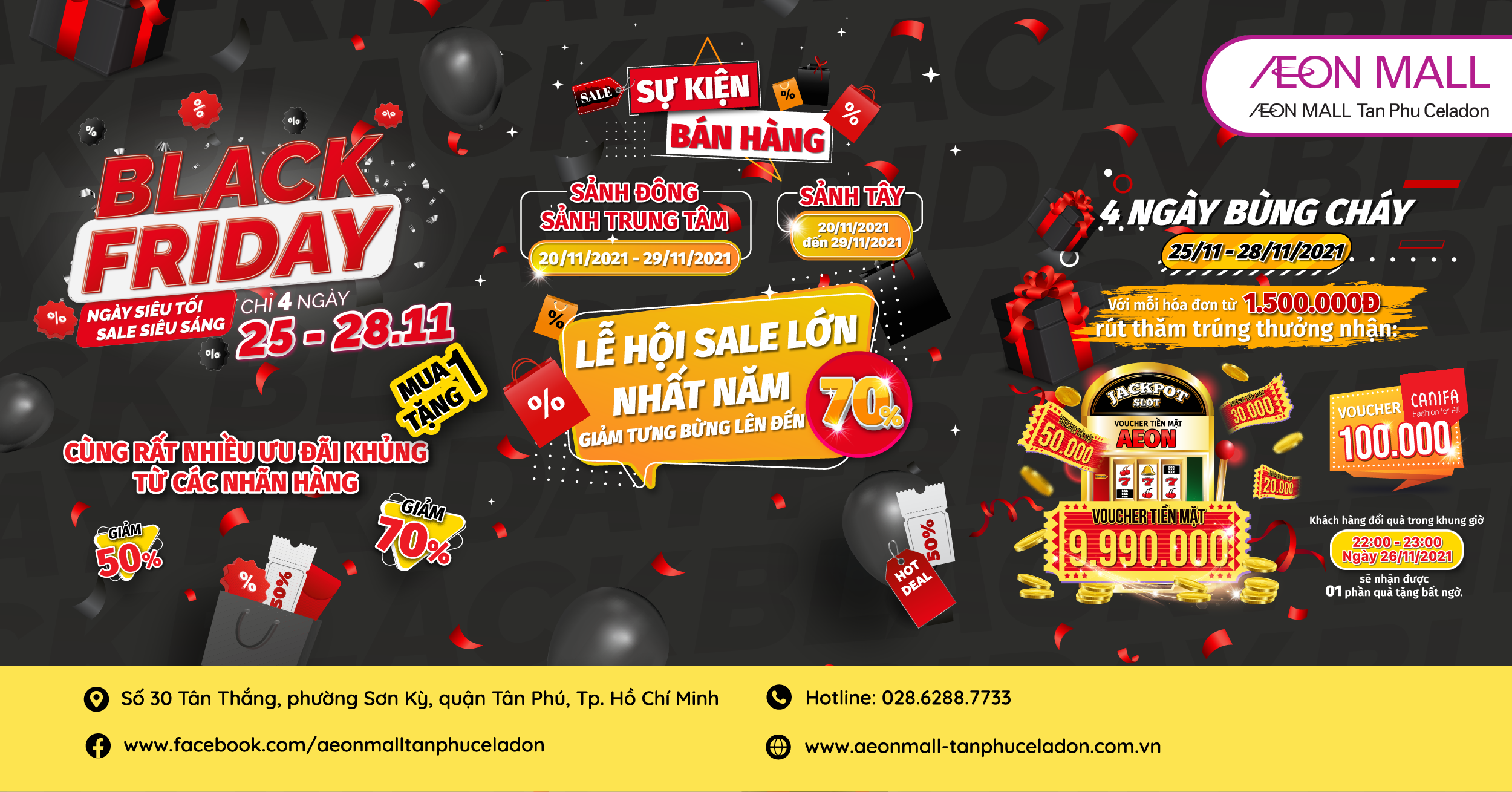 Reduce floor collapse – bring a three-gang bag with you and store it!
Come on in AEON MALL Tan Phu Celadon's BLACK FRIDAY SALE FAIR. Shopping-aholic could own amazing authentic items with VERY SPECIAL DISCOUNT UP TO 70%++ today!
The sale fair will take place from 20/11/2021 to 29/11/2021 at East Court – West Court – Square Center with the presence of famous brand: Marc, OLV, iBasic, Fahasa, LUG.vn, Yves Rocher, Watsons, Rabity, Baby Point,…
The biggest sale season of this year to get your must-to-have with can-not-miss deal! Come and get it!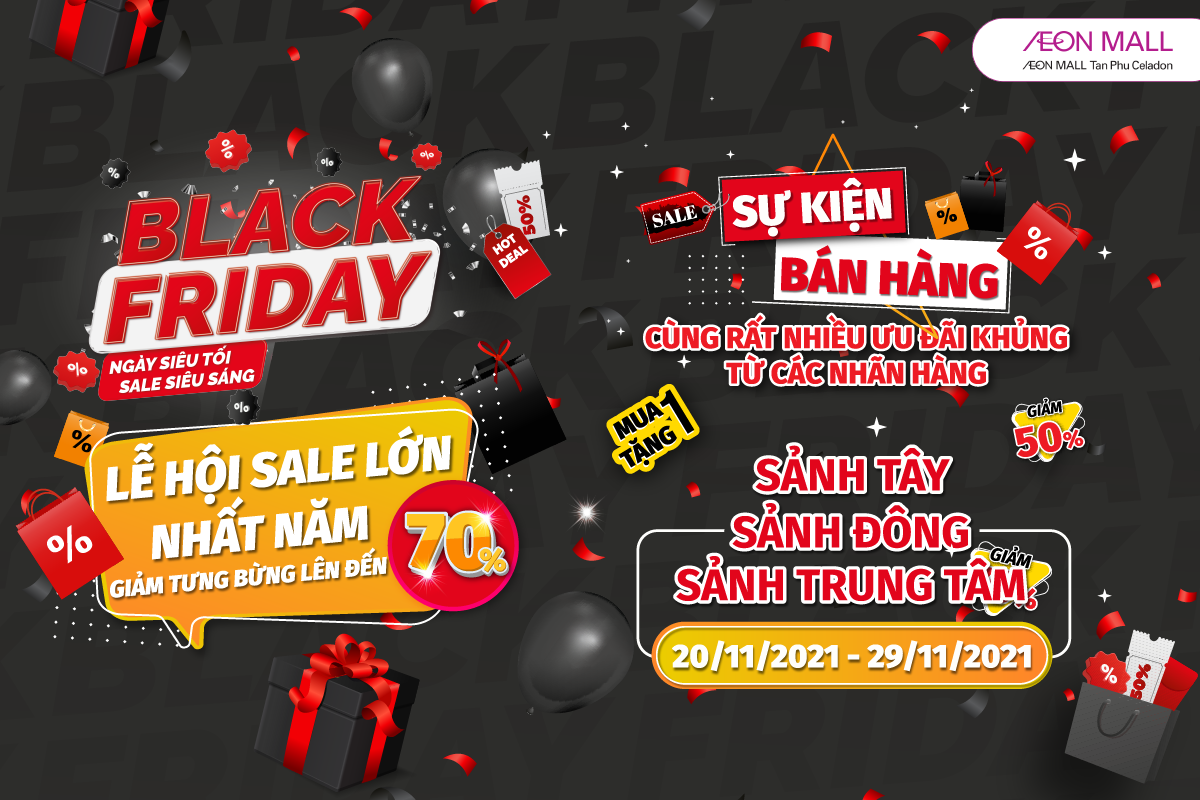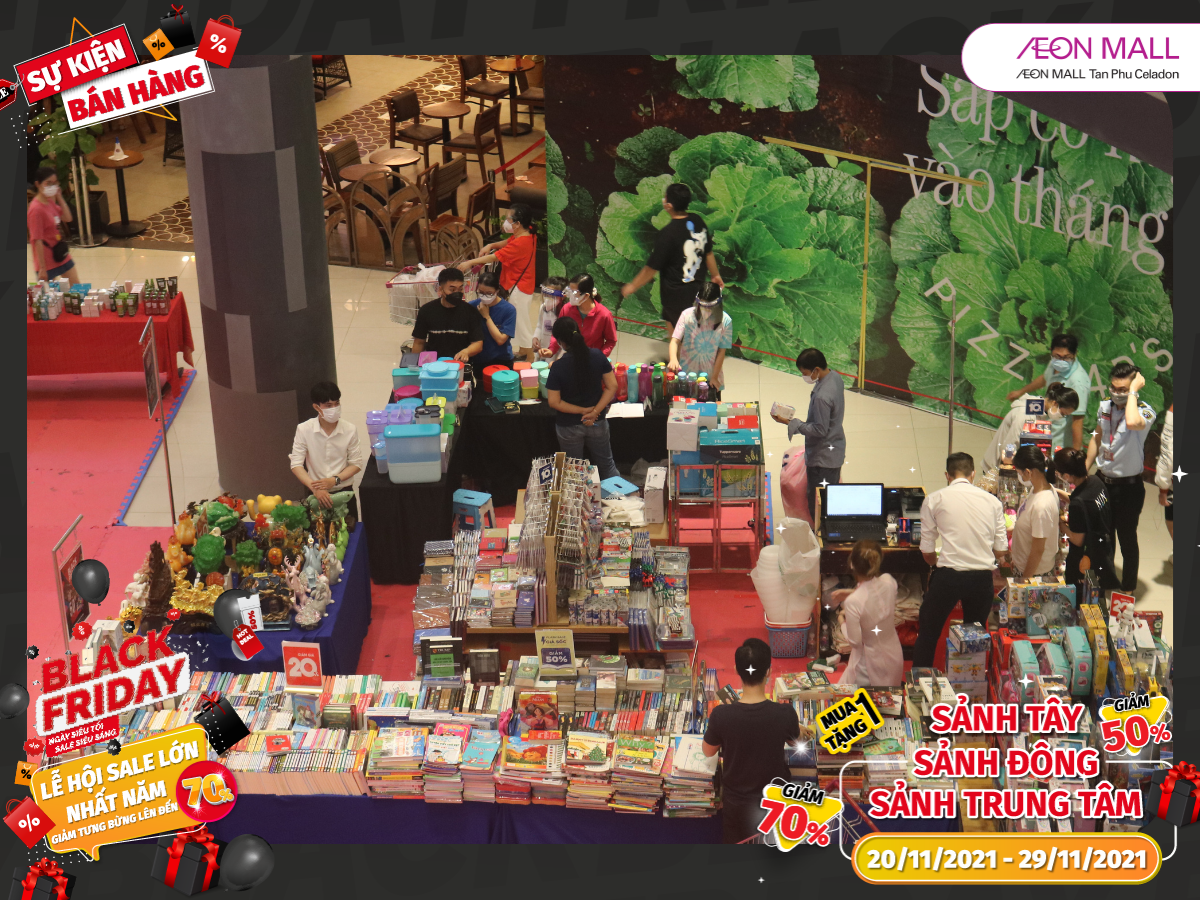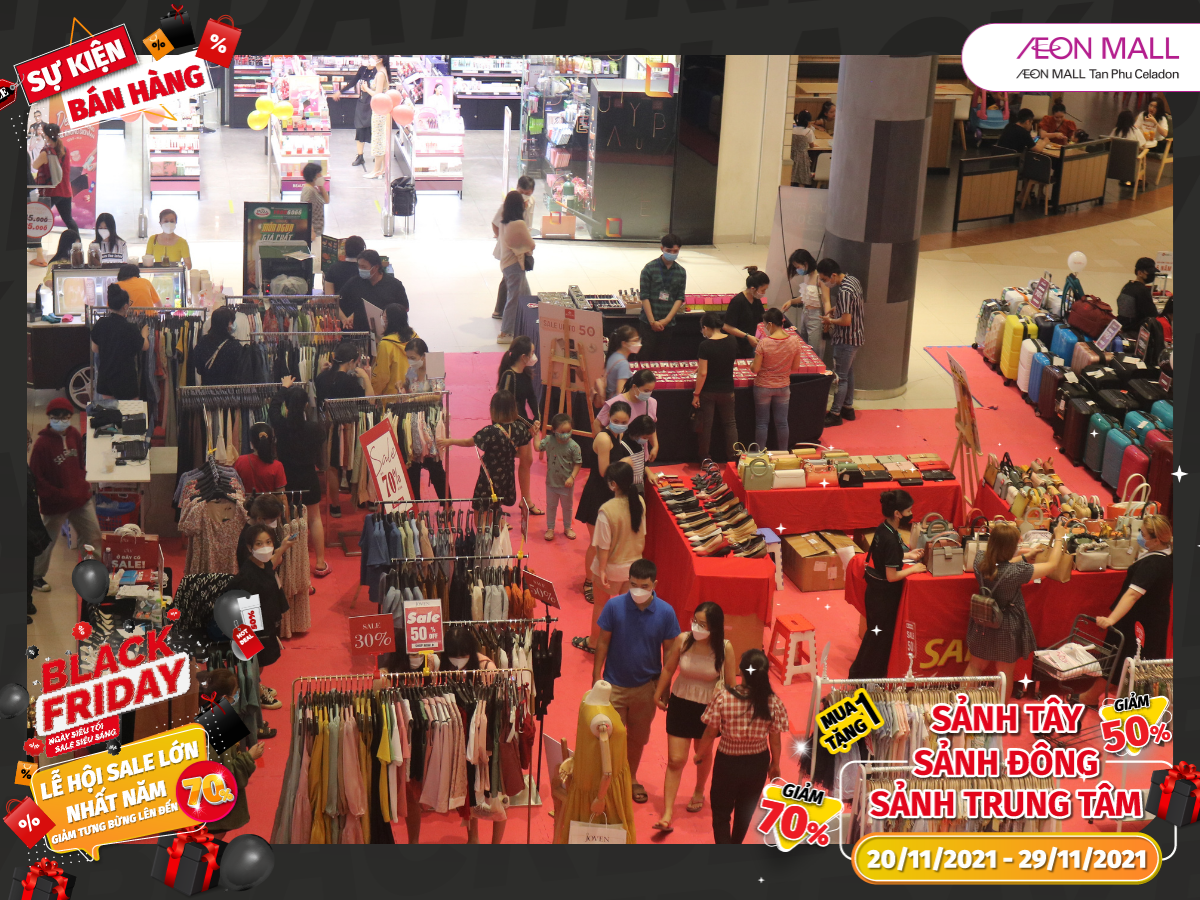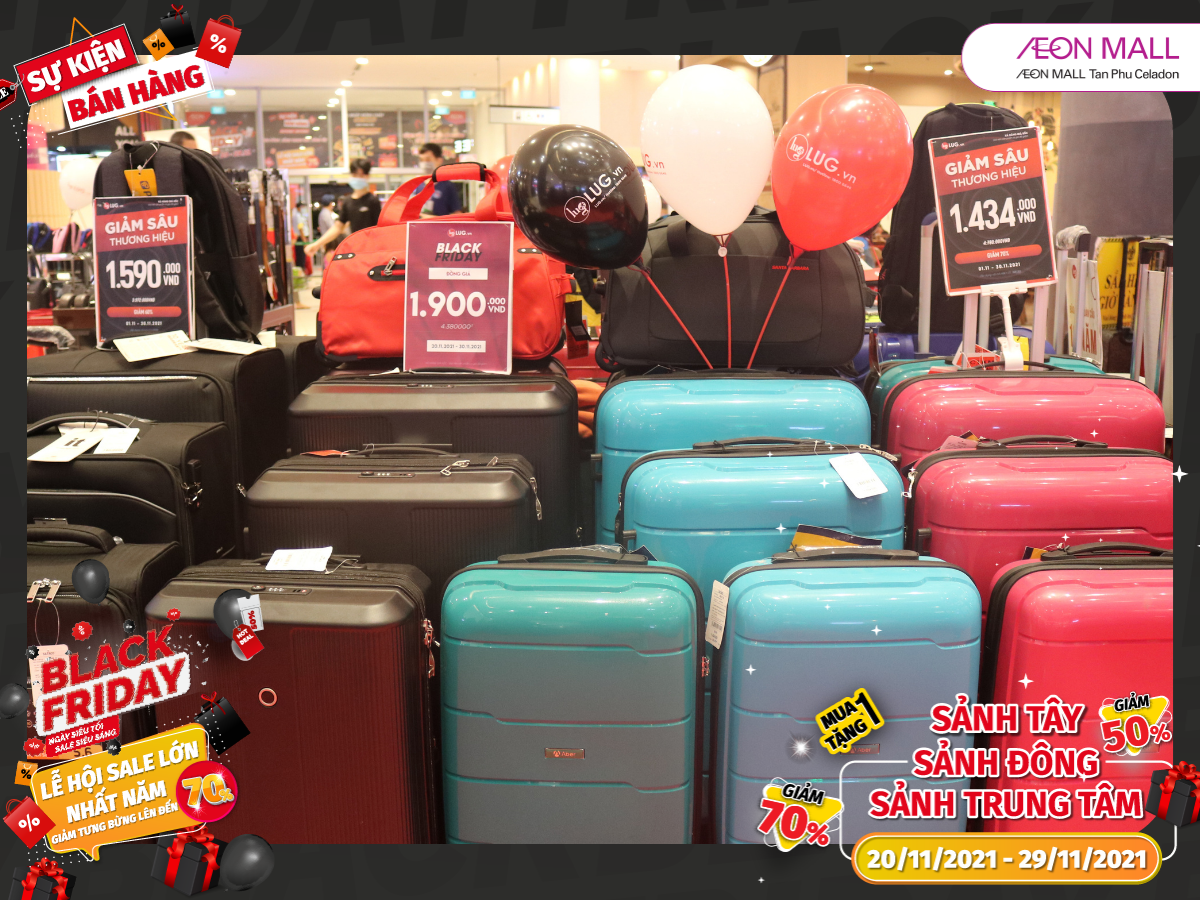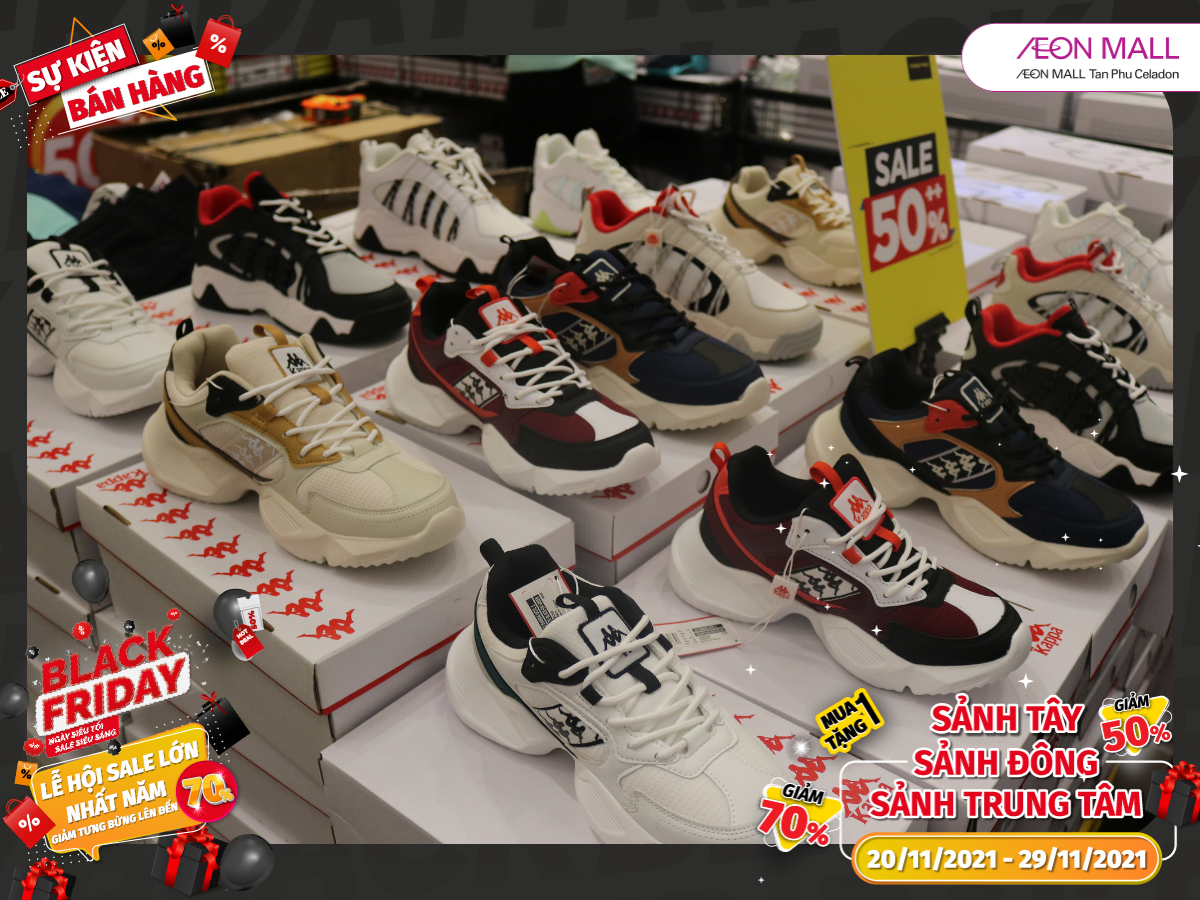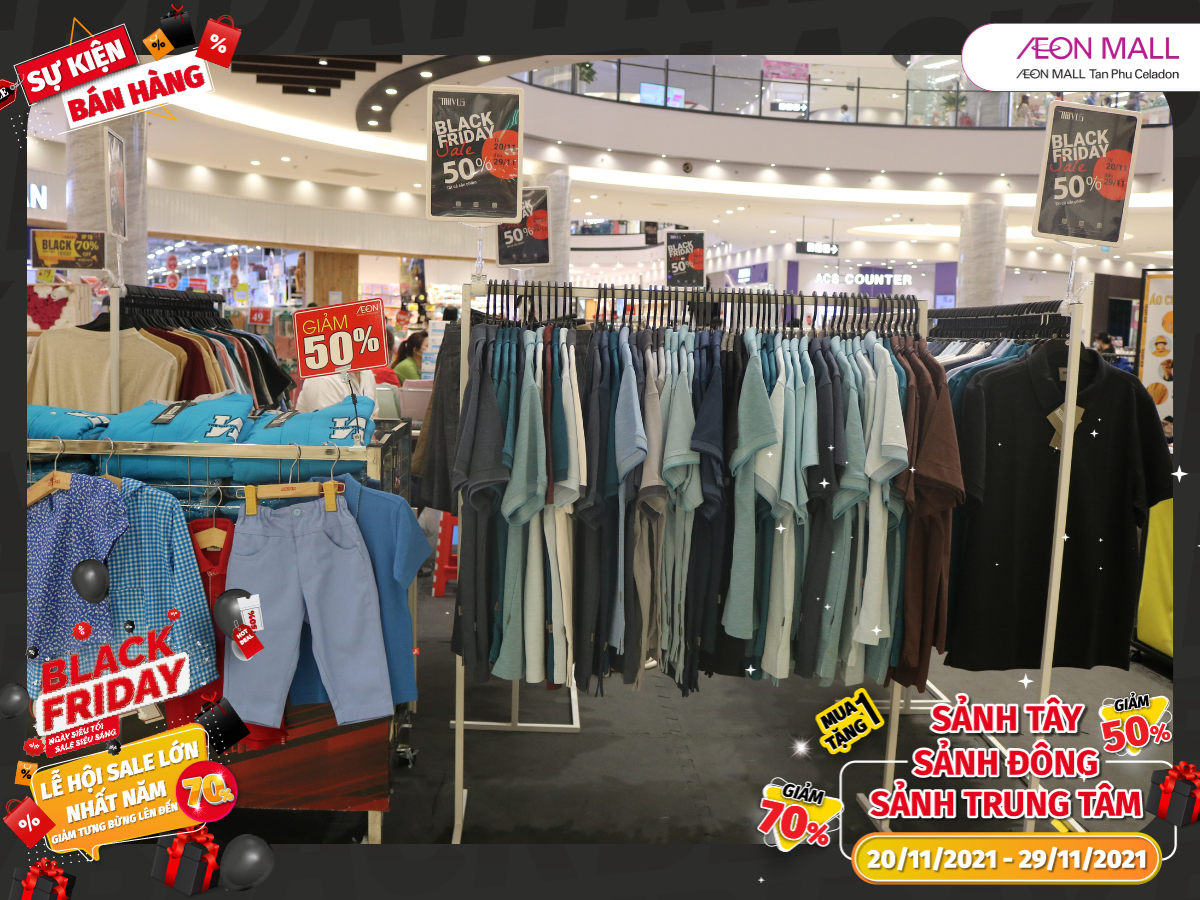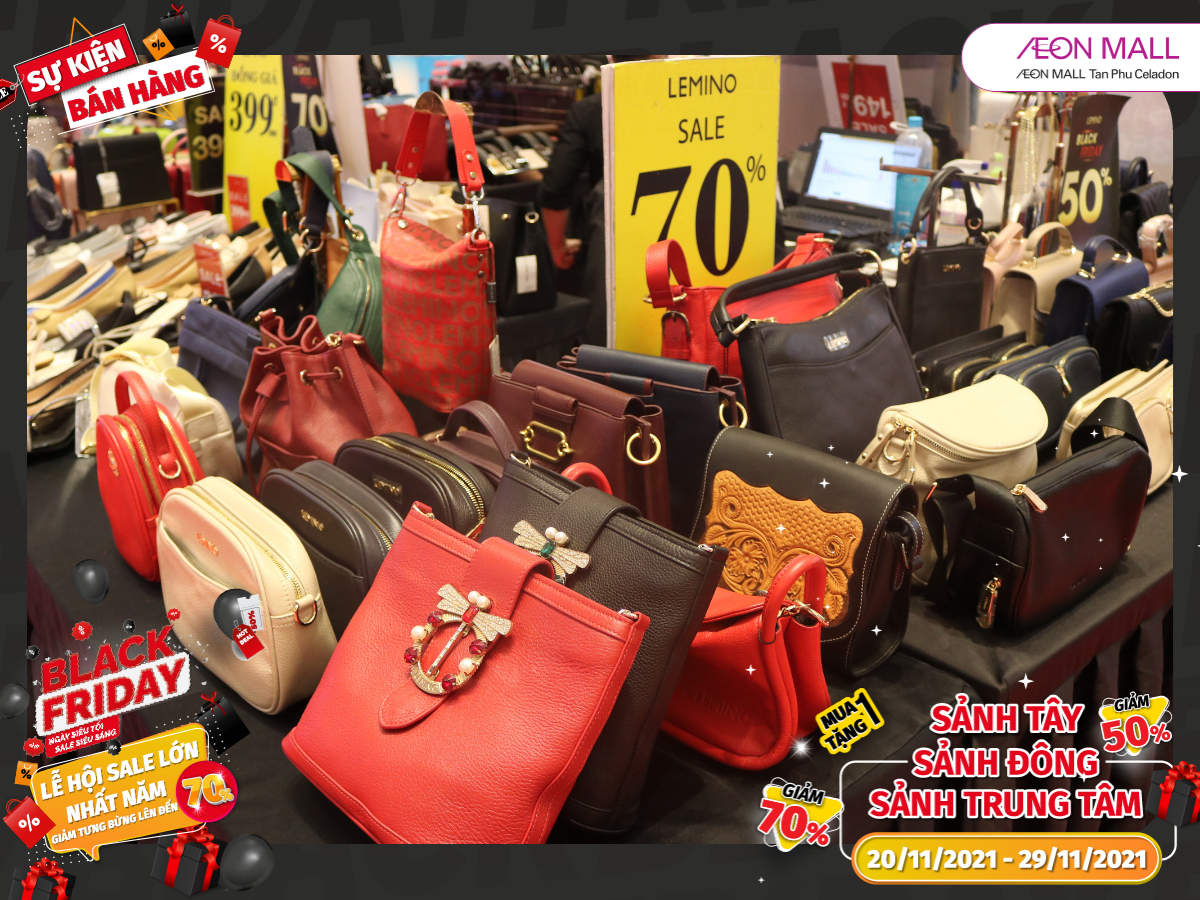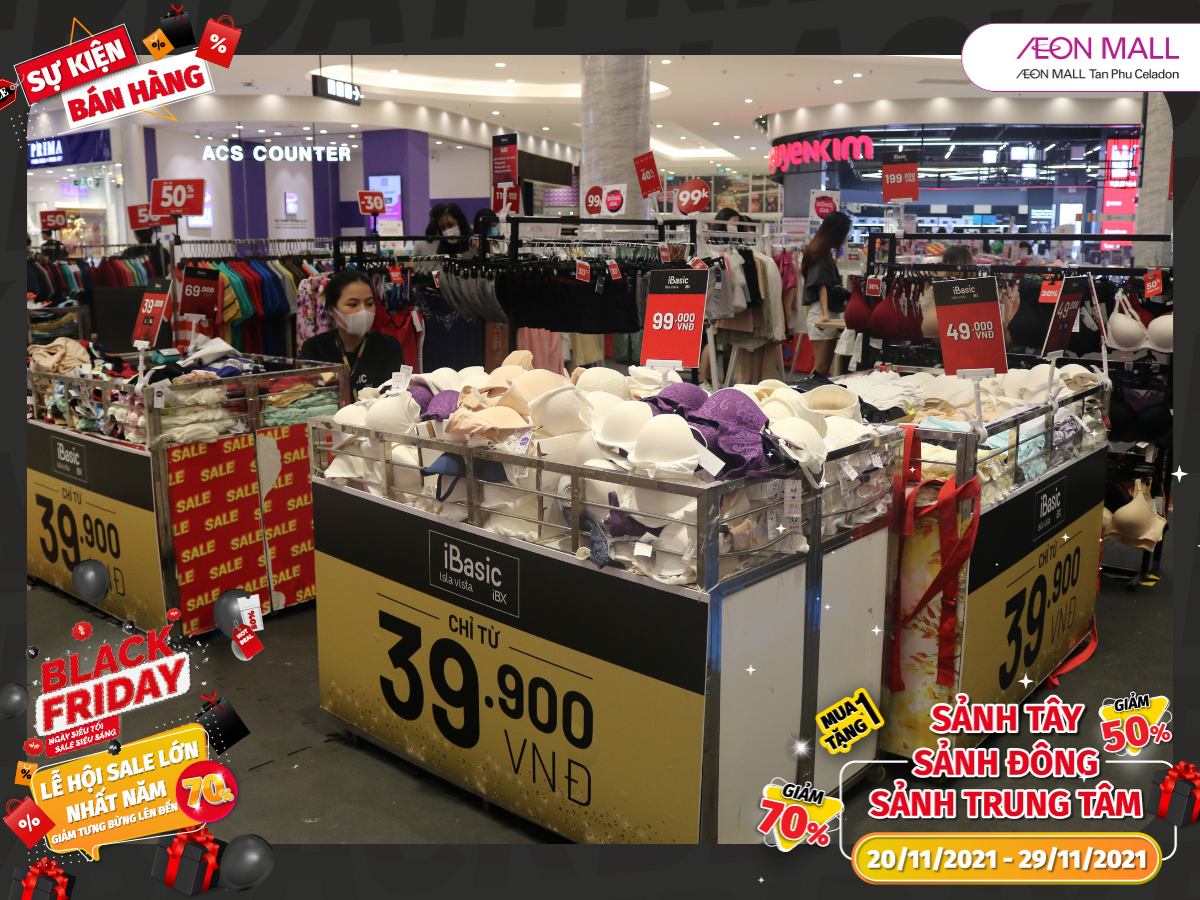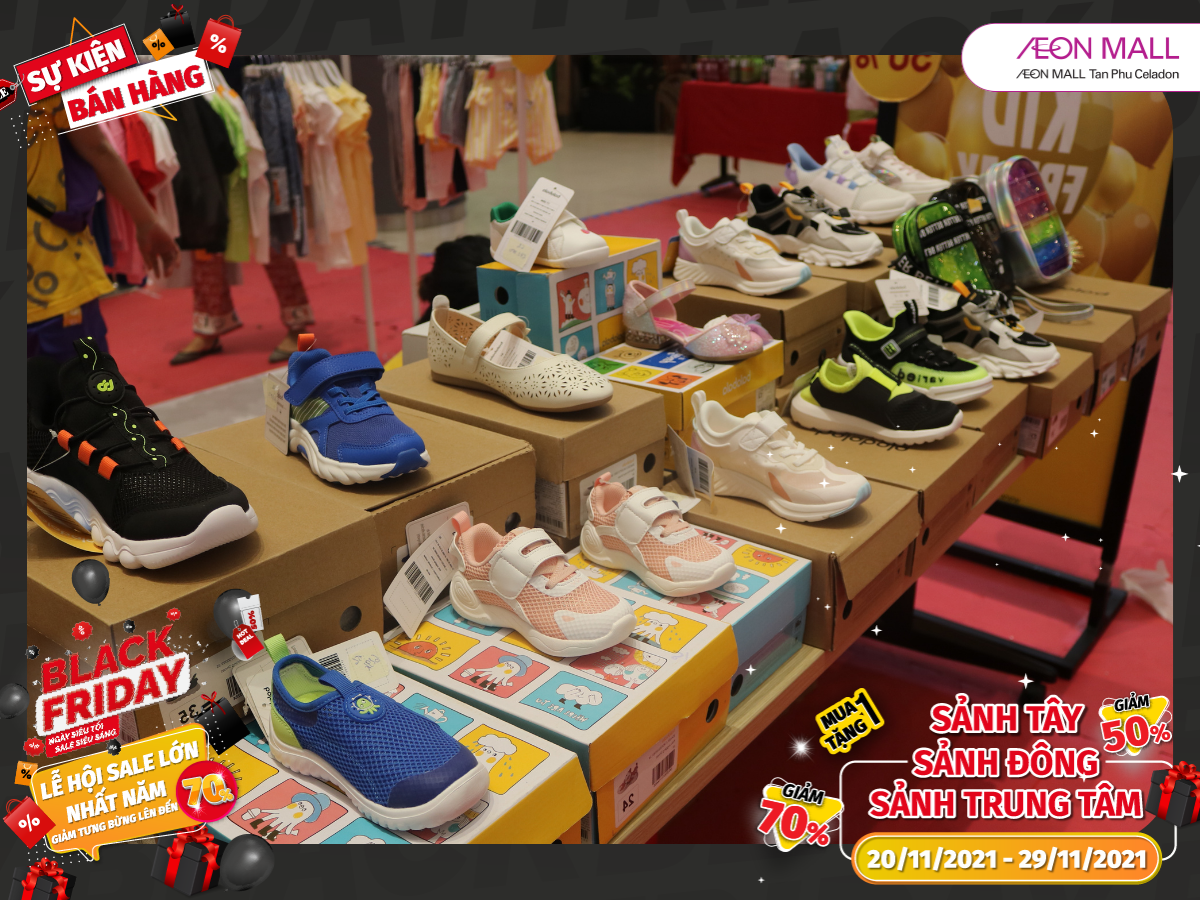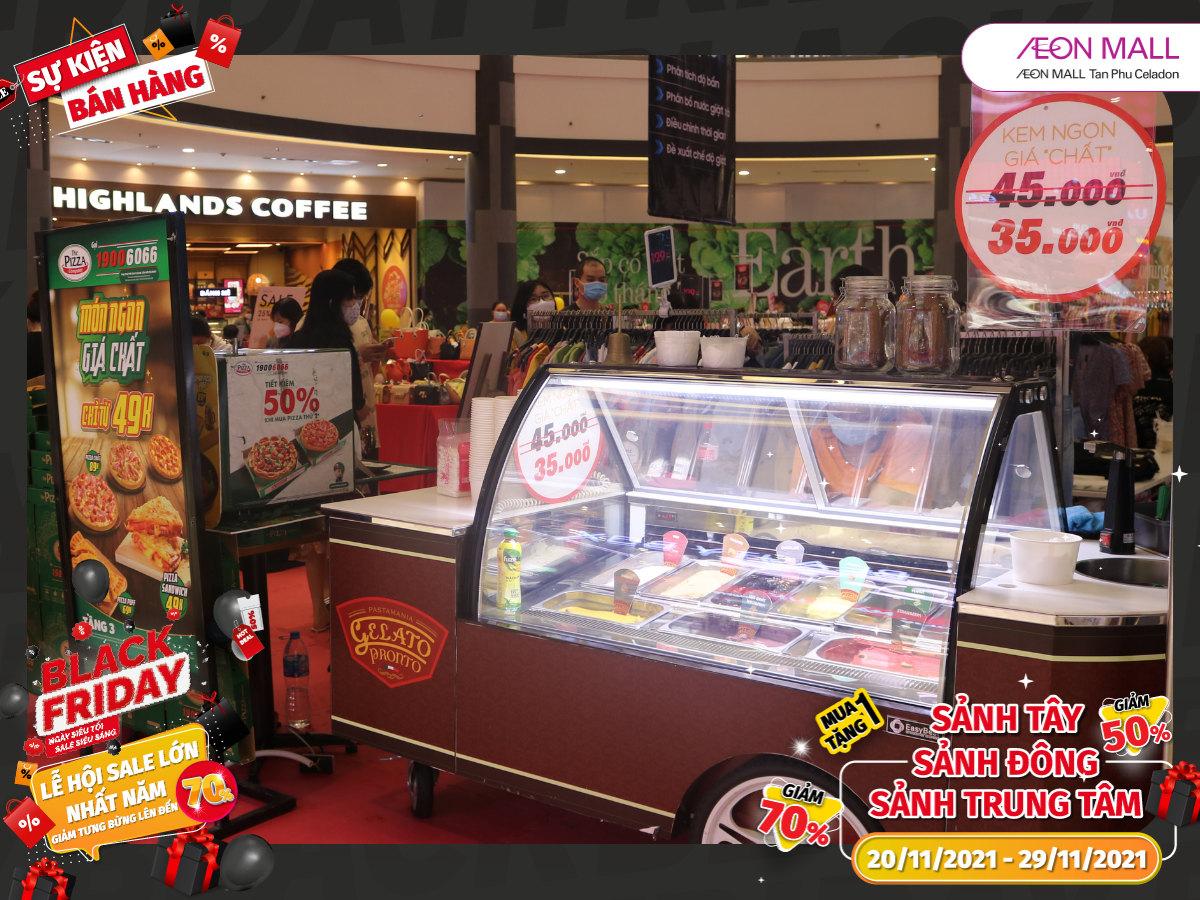 * Note:
– Do not apply split invoices in any form.
– Apply for the cumulative bill of the day in the area of ​​AEON MALL Tan Phu Celadon or the invoice of the day in the area of ​​AEON MALL Tan Phu Celadon that is accumulated with the invoice in the Supermarket and AEON Department Store.
– Each customer can only receive up to 01 gifts and is not applicable for other promotions.
– Customers please bring products or receipts/ID cards for products and services when exchanging gifts.
– Management has the right to refuse invalid invoices.
– The number of gifts is limited, so the program may end earlier than expected.
– Results due to system failure will not be accepted. Wish you sympathize.
– For more information, please contact the Information Counter at Gate D on the ground floor of AEON MALL Tan Phu Celadon or call hotline 028 6288 77 33 press 129.