Summer is coming! Ready for the Green Environment. Following the event "GREEN DAY 2023" continues to join hands to spread the energy to protect the Mother Planet with a series of super interesting activities. Get ready for a summer that's both green and fun!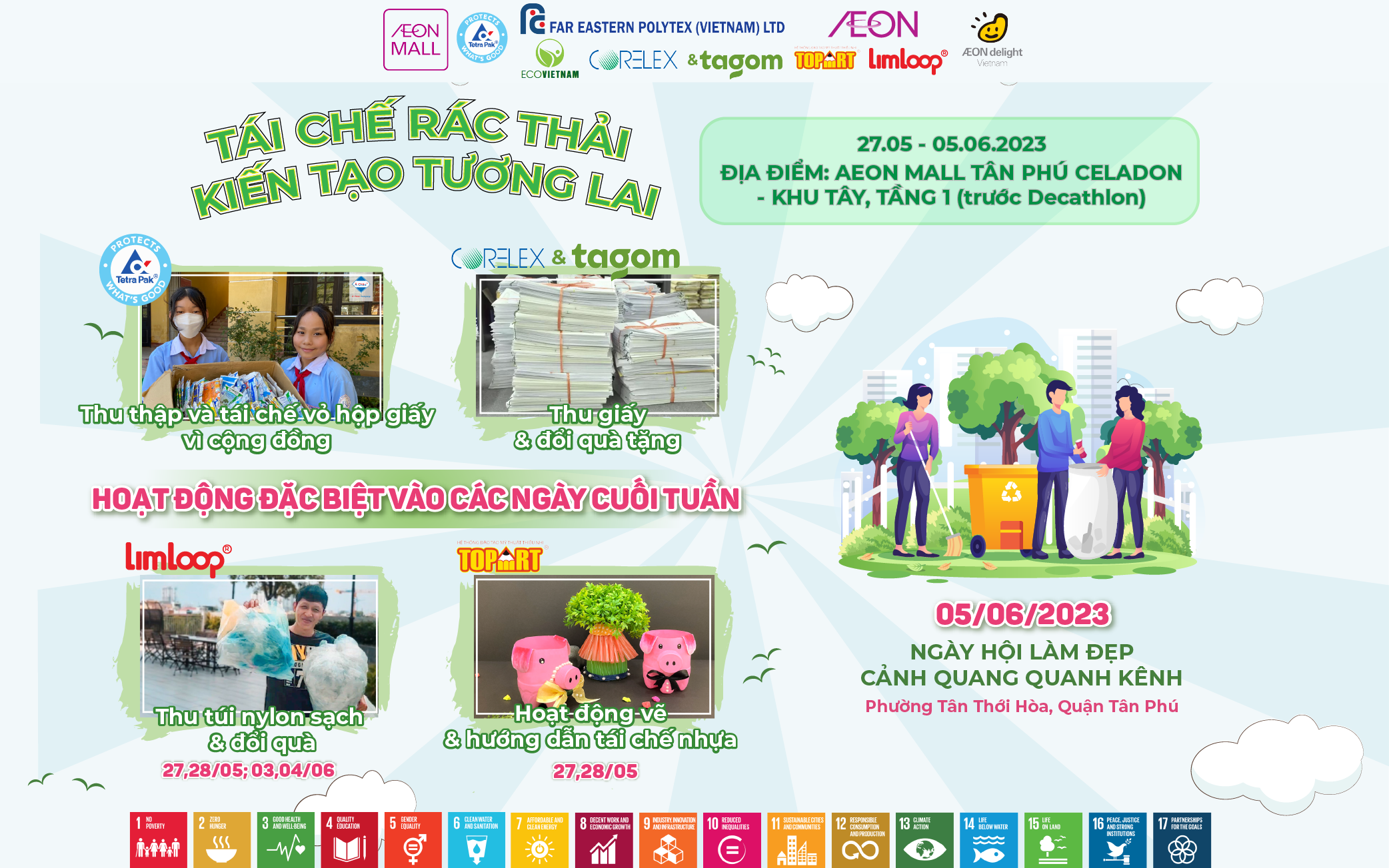 – Location: 1st Floor (In front of DECATHLON store)
Collection & Community Recycling drinking paper boxes: May 27 – June 5. Cooperate with TETRA PAK.
Donated products must meet the following criteria:
Beverage cardton boxes must be cleaned before donating
The box must be empty, do not push the lid and have a label
When you collect all 50 carton boxes of soft drinks, you will receive a chance to participate in the mini-game with any one gift: notebook, cloth bag or Corelex paper book.
Collect cartons & redeem gifts: May 27 – June 5, 2023. Cooperate with CORELEX & TAGOM.
Collect paper scraps from customers and exchange small gifts.
Clean plastic bottle recycling & painting activities: May 27 & 28, 2023 – Cooperation with TOPART.
Paint & recycle clean plastic bottles.
Collecting plastic bags & exchanging gifts: May 27, 28 & June 3, 2023 – Cooperate with LIMLOOP.
Customers bring clean treated nylon bags to exchange.
From 2kg or more: Get 01 bar of soap
Under 2kg: Get 30% off voucher for any LIMLOOP nylon woven bag
*Note:
*The number of gifts is limited. Only 1 entry per guest is allowed.
*Voucher is applied at Limart stores or purchased via Limloop or Limart fanpage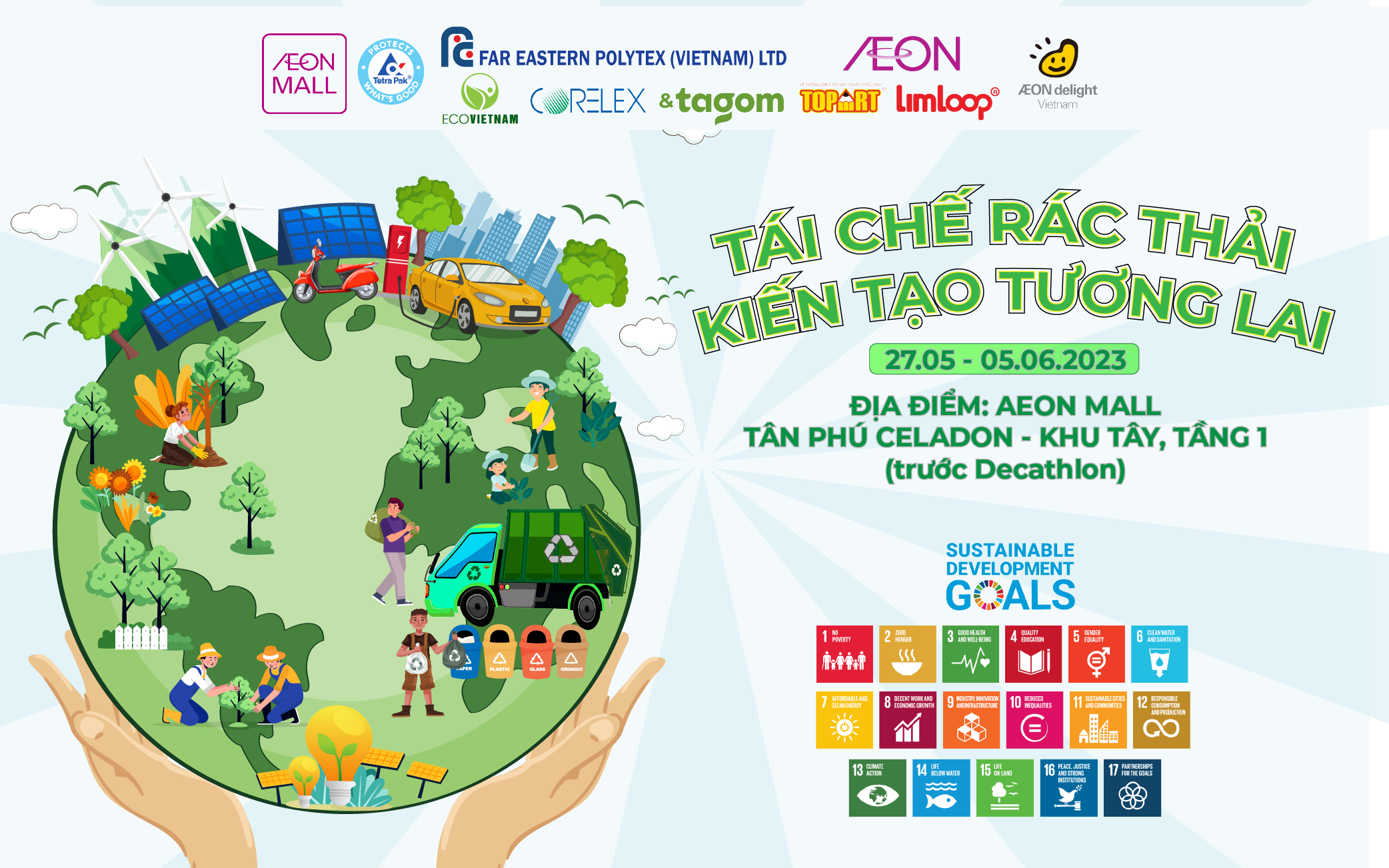 Let's join MALL to protect the Earth!
—————
App download link:
– iOS: http://bit.ly/AMTPCios
– Android: http://bit.ly/AMTPCandroid
—————
All only at AEON MALL Tan Phu Celadon – The ideal shopping and entertainment place
– Address: No. 30 Tan Thang, Son Ky Ward, Tan Phu District, Ho Chi Minh City
– Hotline: 028.62.88.77.33
– Website: https://aeonmall-tanphuceladon.com.vn/
– Fanpage: https://www.facebook.com/aeonmalltanphuceladon/
– Instagram: instagram.com/aeonmalltanphuceladon/
– Zalo: http://bit.ly/zalo_amtpc
– Tiktok: https://www.tiktok.com/@aeonmalltanphuceladon