Round 1 of "Role Play Contest" 2019 took place within 3 days from July 16th – 18th at AEON MALL Tan Phu Celadon.
After getting trained through an interesting and useful training session on June 25th, 2019, nearly 120 candidates are supposed to prepare themselves with valuable knowledge, experience as well as skills for the contest. These skills are very important for them to enter the first round of Role Play Contest 2019.
In the spirit of bringing "Japanese service quality" to customers, the contest will show up many different selling situations in order to create opportunities for the candidates to show their outstanding skills, thereby winning the love and trust of customers as well as their colleagues.
Round 1 of the contest "Role Play Contest" 2019 took place within 3 days from July 16th – 18th at the AEON Hall – 3rd floor AEON MALL Tan Phu Celadon. This was the first milestone on the way to find the champion for this year's competition. The challenges have just begun, we would like to wish all candidates be calm, confident and finish their part excellently.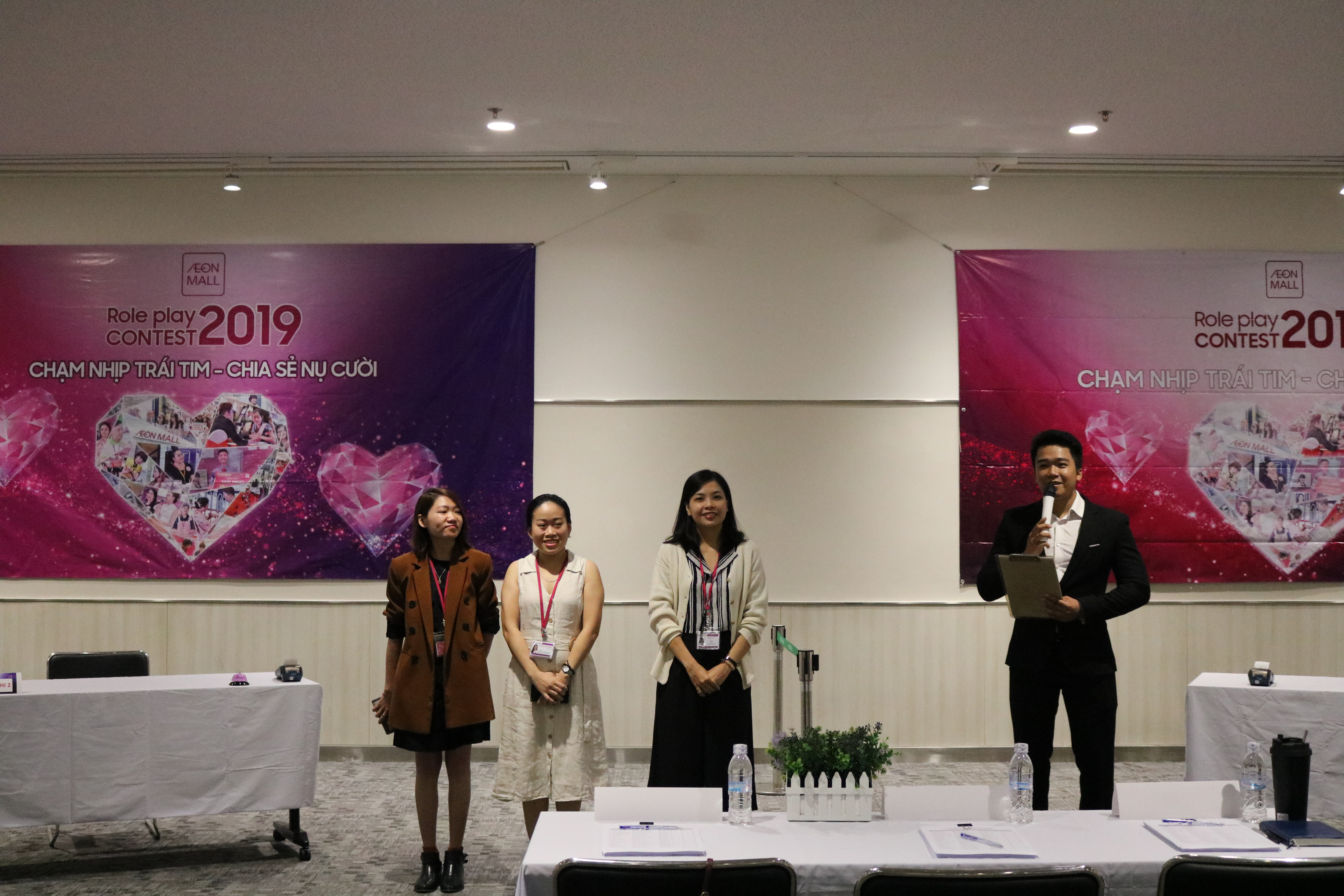 The Board of Judges in 2019 Role Play Contest's Round 1
Candidates' introduction part
Candidates are equipped with microphones for the contest
Some performances of the candidates
Overview of the candidates participating in Round 1 of 2019 Role Play Contest
Do not forget to wait for the next round of the Role Play Contest 2019 with superb performances from all candidates later!