Sending wishes to the girls forever happiness, joy and luck. Don't forget to love yourself, loves!
Women are loyal customers who accompany MALL in many meaningful activities, and we appreciate that.
On the occasion of International Women's Celebration March 8, 2023, AEON MALL Tan Phu Celadon with many activities towards "the other half of the world", as a most sincere gratitude and thanks.
Beautiful and radiant (February 15 – 20, East Court)
– Chill Acoustic music night at 19:00 on February 14-18 – 19
– Beautify life fresher without watering and arrange flowers as required
Be healthy and love life (February 25 – 26, East Court)
Let's exercise together to maintain a young and beautiful figure and maintain a healthy rhythm with the challenges of healthy living – living beautiful. Zumba and Yoga dances help them burn energy and enhance the joy of life.
Live Actively (March 8 – East Court)
Vietnamese women shine the most in the national ao dai. Each shirt is a story, a separate meaning, fully expressing the full beauty of a Vietnamese girl. Ao dai performance – Grateful to the traditional beauty organized by the Women's Union of Tan Phu District.
Look forward to the sweetest things!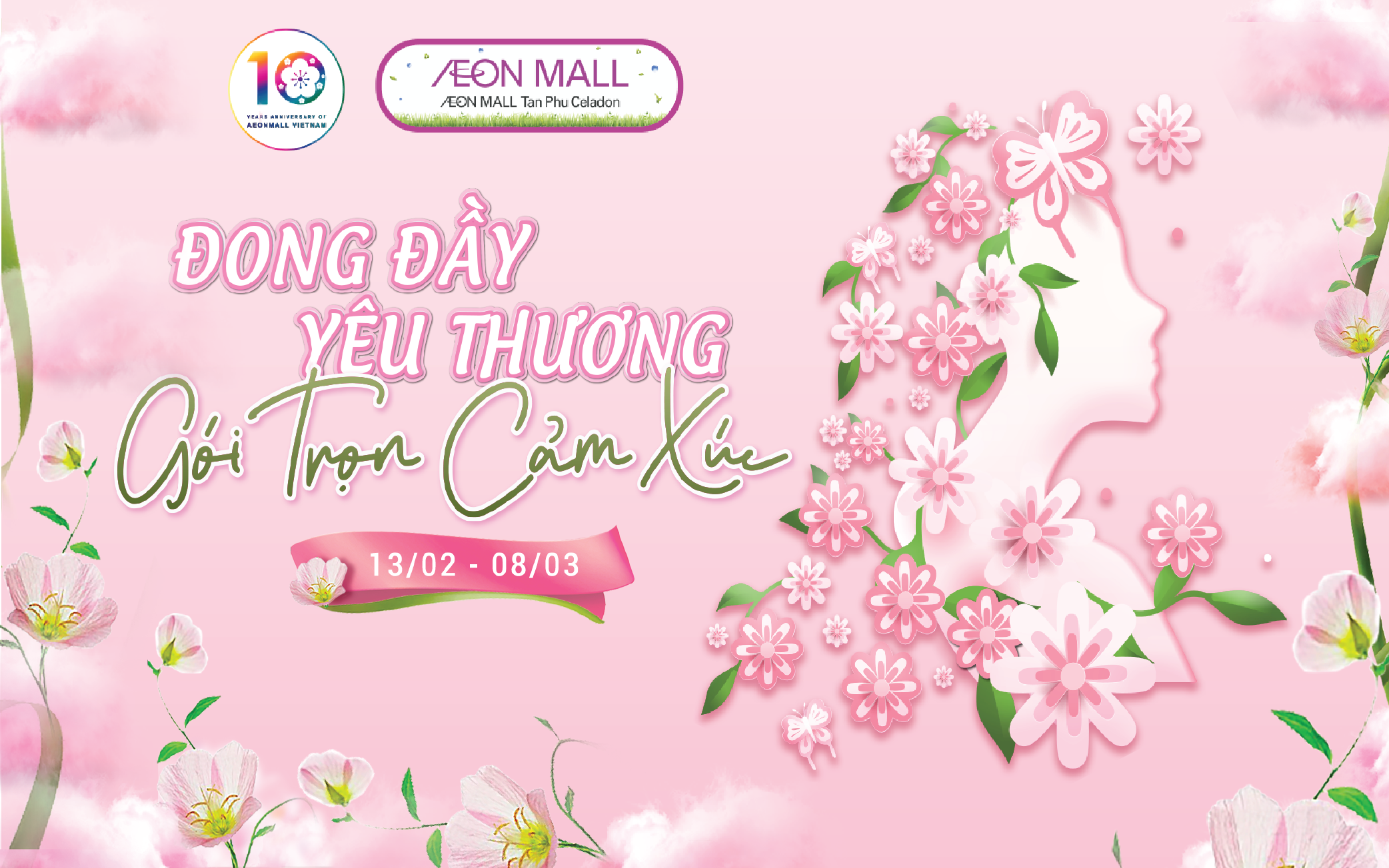 —————
App download link:
– iOS: http://bit.ly/AMTPCios
– Android: http://bit.ly/AMTPCandroid
—————
All only at AEON MALL Tan Phu Celadon – The ideal shopping and entertainment place
– Address: No. 30 Tan Thang, Son Ky Ward, Tan Phu District, Ho Chi Minh City
– Hotline: 028.62.88.77.33
– Website: https://aeonmall-tanphuceladon.com.vn/
– Fanpage: https://www.facebook.com/aeonmalltanphuceladon/
– Instagram: instagram.com/aeonmalltanphuceladon/
– Tiktok: https://www.tiktok.com/@aeonmalltanphuceladon