Discover "Halloween Marathon" game – a completely new challenge on the Sportive Mall application to become the champion with the total prizes of up to VND 8,000,000 and many other attractive gifts.
See more of the Sportive Mall app here: https://aeonmall-tanphuceladon-en.com/sportive-mall-introduction/
>>> Time: Oct 9th – Nov 1st, 2020
>>> How to play:
Step 1: Download Sportive Mall app and access the game through the floating icon on the home screen (If you've installed the app, please update to the latest version). Press "Start" button to activate your race!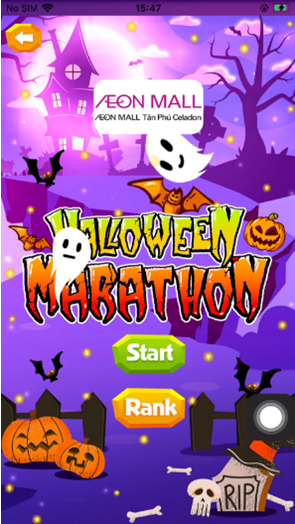 Step 2: Select any "pumpkin" race, search and move to the respective game station located in AEON MALL Tan Phu Celadon according to the instructions. Then scan the QR code available at the station to conquer the challenge.
*Note: You need to scan the correct QR code at the station corresponding to the pumpkin race selected on the game to start playing.
Step 3: Start to conquer the challenge and complete 2 races to win attractive gifts. Please click OK & come to Information Counter D to receive gifts immediately.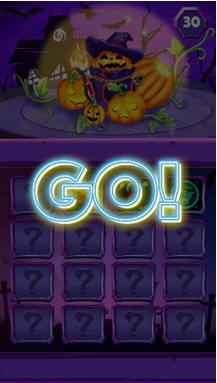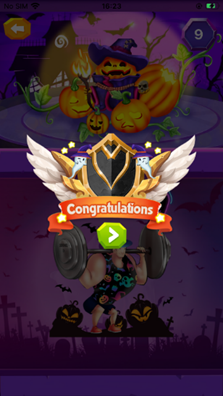 Step 4: If you win total 6 races, you will reach the "Finish" stage of the marathon & improve your ranking.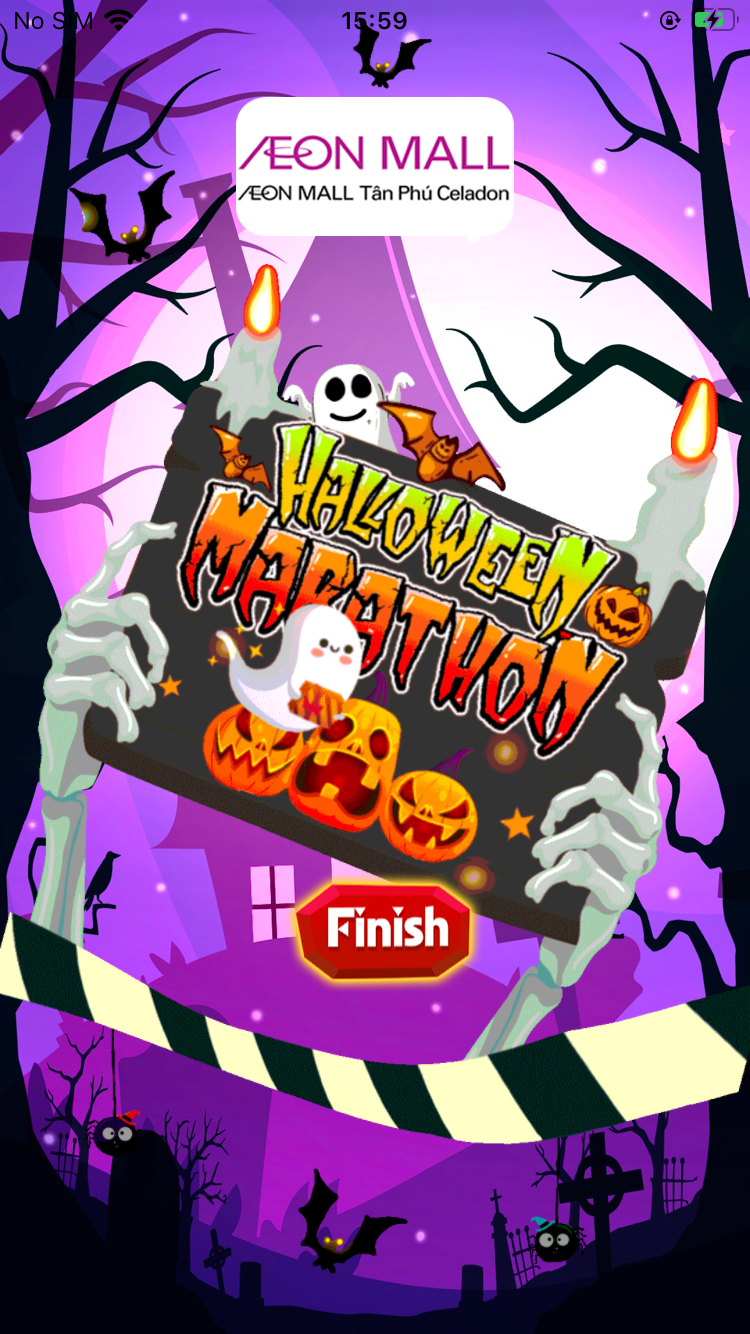 *Note: In case of bad luck, do not be discouraged as you have endless free playing turns, try again! (Select the Reset button to restart your race)
Step 5: DO NOT MISS THIS. In addition to the rewards received immediately after winning 2 races, we still have another fierce race.
10 players with the highest ranking score will receive total cash prizes of up to VND 8,000,000. Specifically:
1 First prize: VND 1,500,000
1 Second prize: VND 1,300,000
1 Third prize: VND 1,200,000
1 Fourth prize: VND 800,000
1 Fifth prize: VND 700,000
5 consolation prizes: VND 500,000 for each prize
Therefore, let's actively participate in the competition and regularly update your ranking to win the championship!
* Note: Ranking points are calculated based on score of the highest-performing race that you achieved during the program period.
>>> Rules of the game:
Each player can receive 01 gift/ day and have unlimited playing turns during the program period.
After winning each race and getting rewards, players can pick up gifts at Information Counter D (Ground floor). Time to claim the reward for each race is counted from the moment player wins until the end of the program.
Each race's results are counted within the playing day only.
Any questions please contact Customer Information Counter at Square Center – Ground floor AEON MALL Tan Phu Celadon or hotline 028 6288 77 33 ext 129.
The final ranking results & the championship will be announced on November 4th, 2020 on fanpage & website of AEON MALL Tan Phu Celadon as well as Sportive Mall application.
What are you waiting for? Let's download Sportive Mall app and join the Halloween Marathon right now!
Scan the QR codes below to download Sportive Mall app: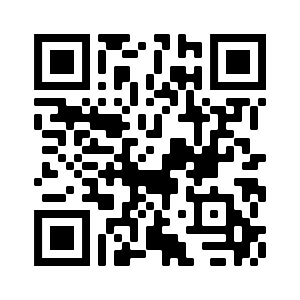 iOS      
    Android
App download links: