Tet is really near, but everything makes you must buy.
Let AEON MALL Tan Phu Celadon's "Tet Fair" 'solve' all your shopping needs with a series of 'deep' discounts of up to 𝟕𝟎% of popular brands starting today!
Time and venue:
East Court + Center Court: 14/01 – 27/01/2022
SC4: 13/01 – 19/01/2022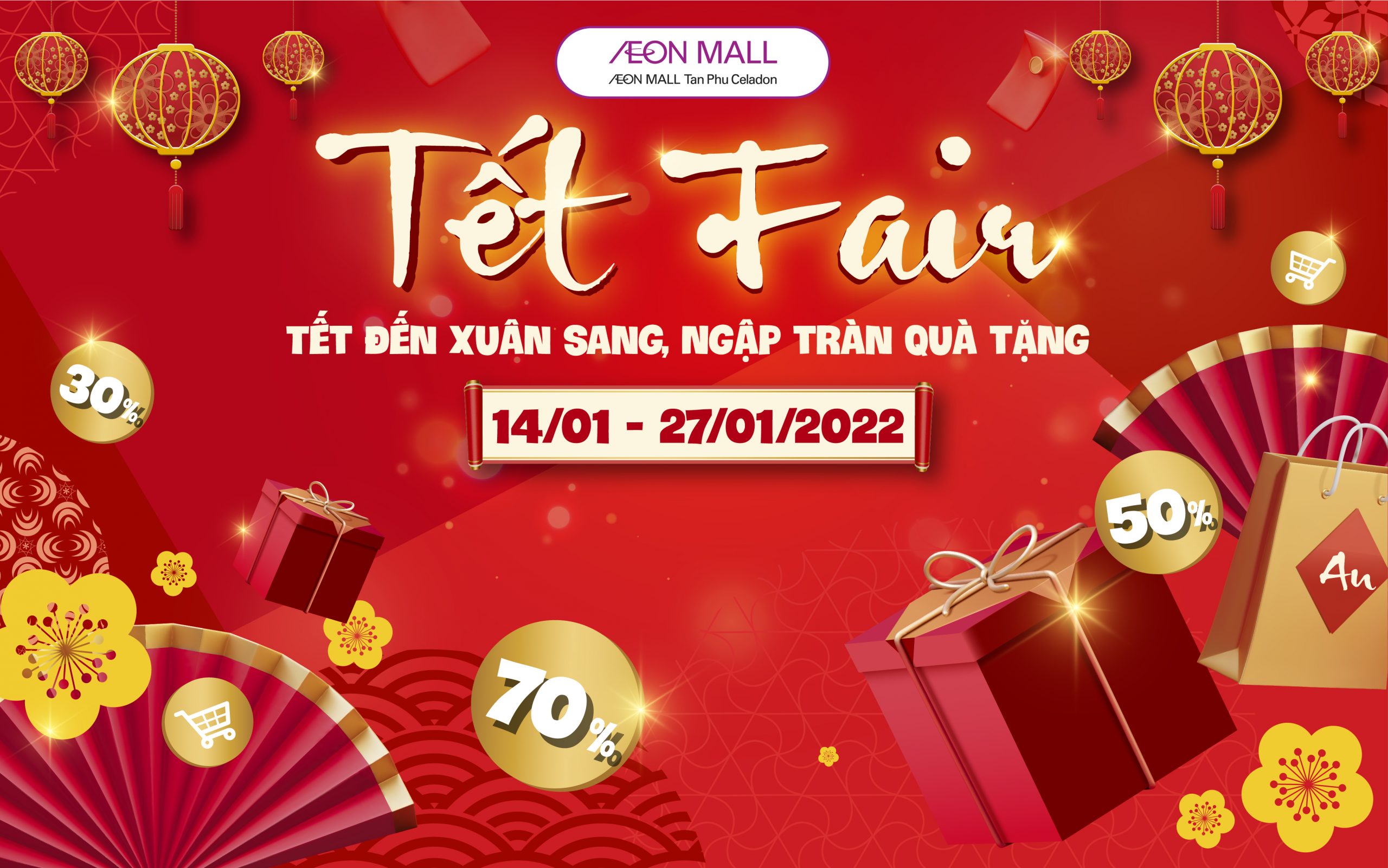 Make a shopping plan and 'get' the order immediately with the 'burning' offers right at AEON MALL Tan Phu Celadon, my family!
#AEONMALLTanPhuCeladon #TetFair
———————
App download link:
iOS: http://bit.ly/AMTPCios
Android: http://bit.ly/AMTPCandroid
———————
All only at AEON MALL Tan Phu Celadon – The ideal shopping and entertainment place
Address: No. 30 Tan Thang, Son Ky Ward, Tan Phu District, Ho Chi Minh City
Hotline: 028.62.88.77.33
Website: https://aeonmall-tanphuceladon.com.vn/
Fanpage: https://www.facebook.com/aeonmalltanphuceladon/
Instagram: instagram.com/aeonmalltanphuceladon/
Zalo: http://bit.ly/zalo_amtpc