Vietnam product exhibition week is back! Accompanying this year's program are products from 36 domestic suppliers. Especially, there was the presence of AEON TOPVALU – AEON Vietnam's private label with products manufactured in Vietnam according to the standards of TOPVALU Japan:
Time: September 27 to October 2, 2022
Location: East Court, opposite Gate C – AEON MALL Tan Phu Celadon
Items on display: organic agricultural products, regional spices, functional foods and processed foods and other traditional products.
These products are all of clear origin, certified for quality and imbued with Vietnamese cultural traditions. These are also the first products on sale to bring a new and diverse shopping experience to customers.
Come and support Vietnamese brands right now!
The week belongs to the framework of activities organized by AEON Vietnam in collaboration with the Investment and Trade Promotion Center of Ho Chi Minh City (ITPC).
In addition, there is also a supply-demand connection activity with the participation of more than 200 Vietnamese enterprises. Activities to support Vietnamese suppliers to meet AEON's product quality standards, promote domestic consumption through the system of General Department Stores and Supermarkets of AEON Vietnam.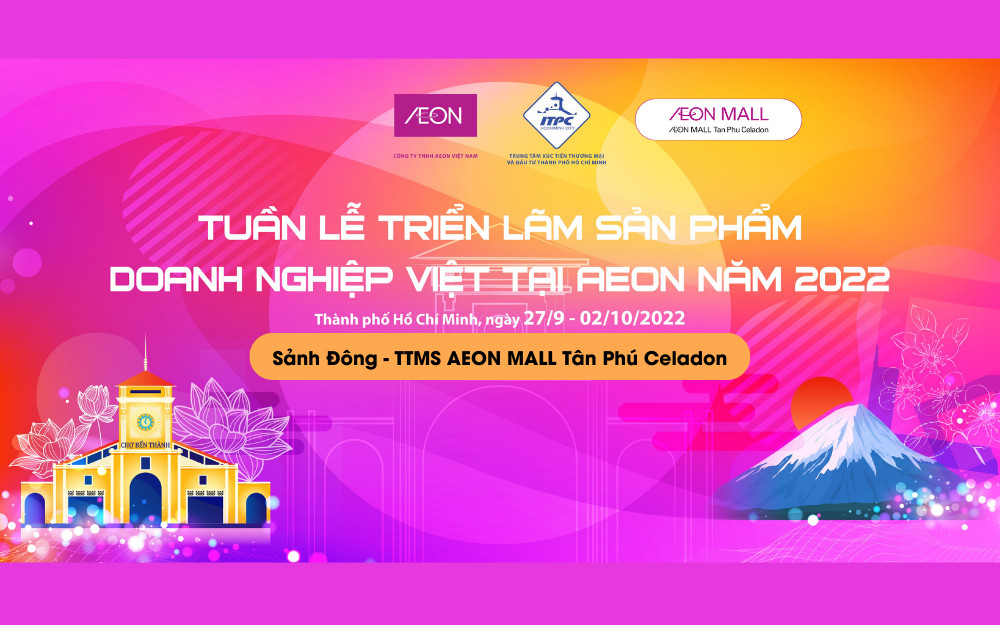 #AEONMALLTanPhuCeladon 
———————
App download link:
iOS: http://bit.ly/AMTPCios
Android: http://bit.ly/AMTPCandroid
———————
All only at AEON MALL Tan Phu Celadon – The ideal shopping and entertainment place
Address: No. 30 Tan Thang, Son Ky Ward, Tan Phu District, Ho Chi Minh City
Hotline: 028.62.88.77.33
Website: https://aeonmall-tanphuceladon.com.vn/
Fanpage: https://www.facebook.com/aeonmalltanphuceladon/
Instagram: instagram.com/aeonmalltanphuceladon/
Zalo: http://bit.ly/zalo_amtpc