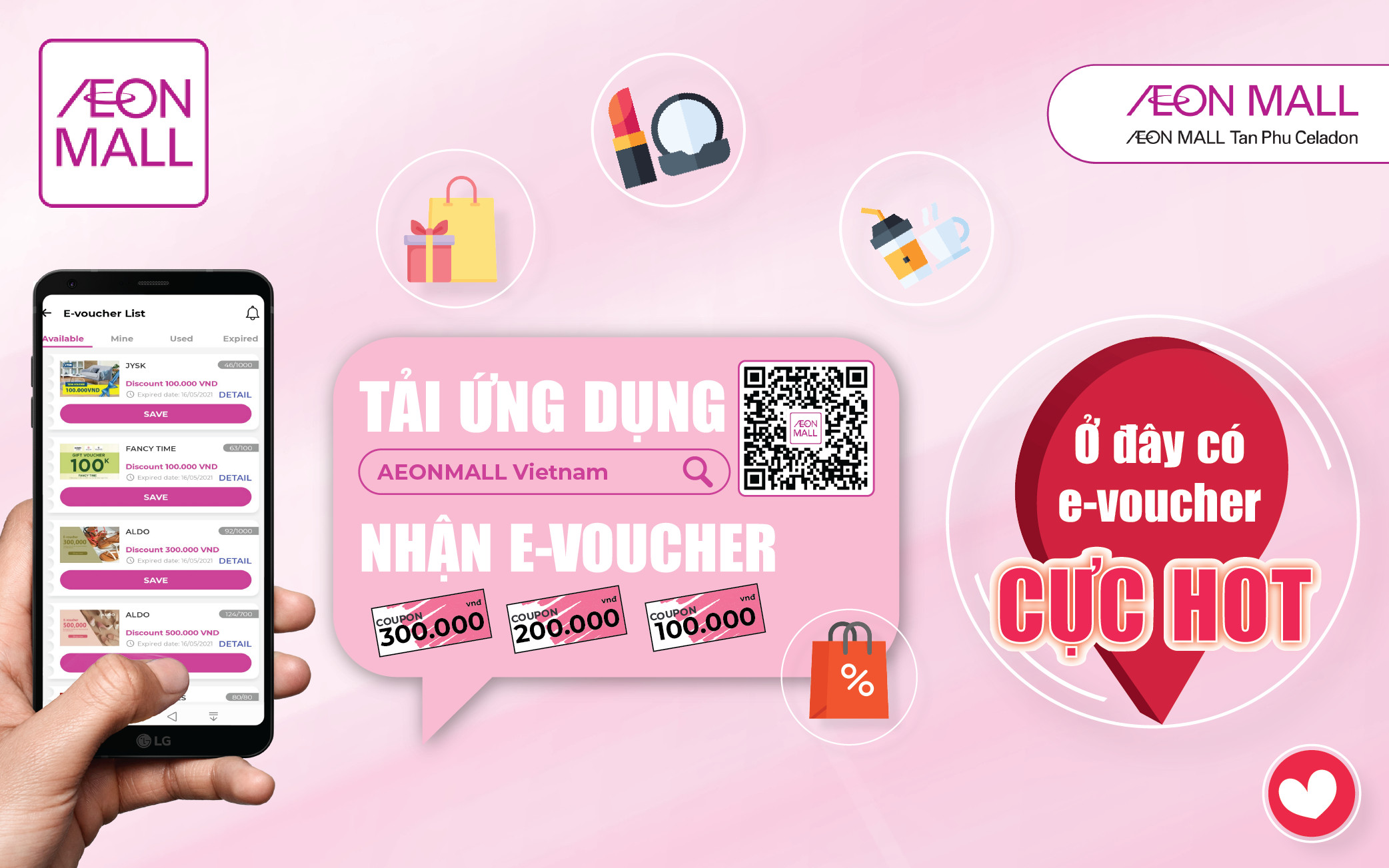 YOU MAY NOT KNOW? THE ULTIMATE E-VOUCHER LIST officially landed on the magic app AEONMALL Vietnam.
Do not hesitate to download the app, choose AEON MALL Tan Phu Celadon and "pick up" the top voucherS!
Hot shopping offers at the stores: ALDO, ANTA, BB Wellness, BJ TOKBOKKI, CALIFORNIA FITNESS & YOGA, COTTON: ON, DECATHLON, FANCY TIME, HAI SAN CUA, JYSK, LUG.VN, MARC, OGAWA, OLV, OVS, RABITY, SAMSONITE, TEA LIVE, THE SCENT, TOKYO GAME, STATION, TOWEL MUSEUM, KAMILIANT
In addition, there are other extremely attractive activities waiting for you.
Quickly download App AEONMALL Vietnam and set up a team to join AEON MALL Tan Phu Celadon to experience the best things!
#AEONMALLTanPhuCeladon #AEONMALLVietnam #MobileApp