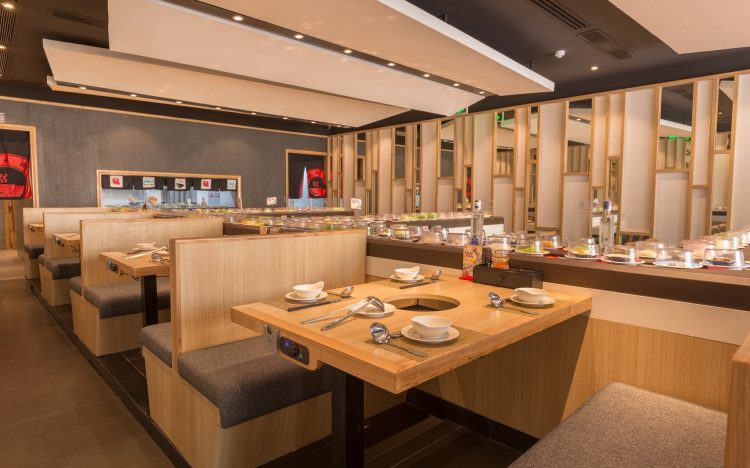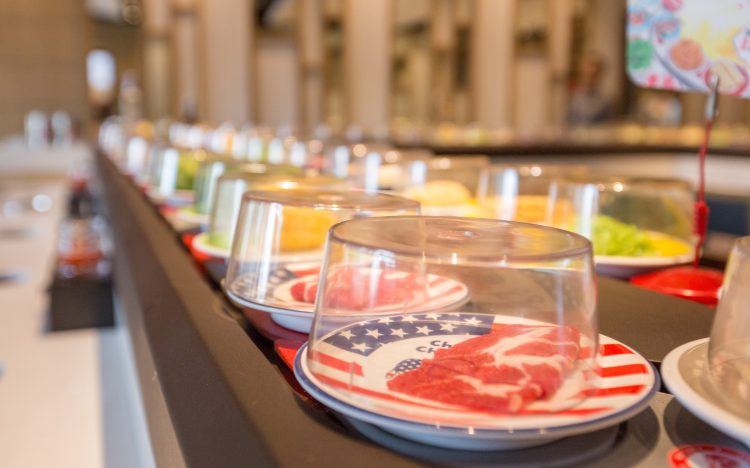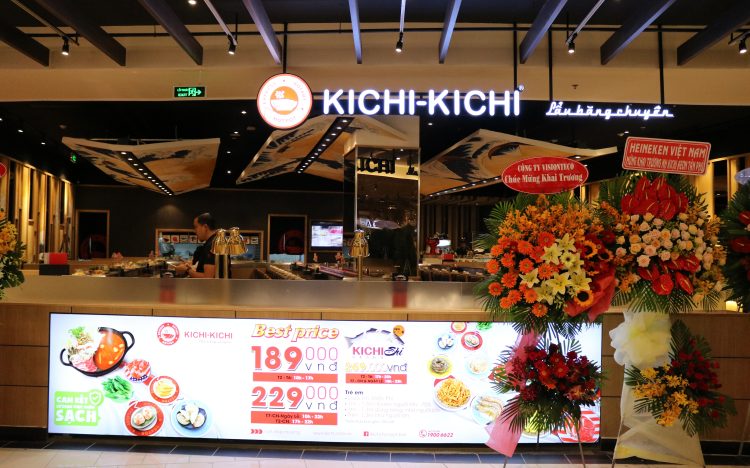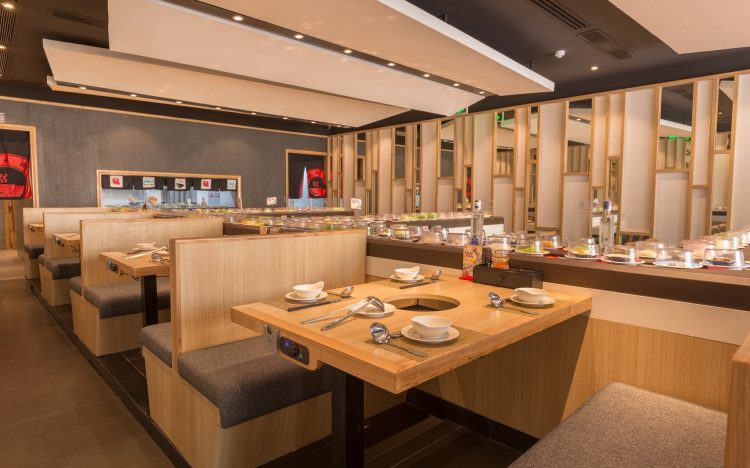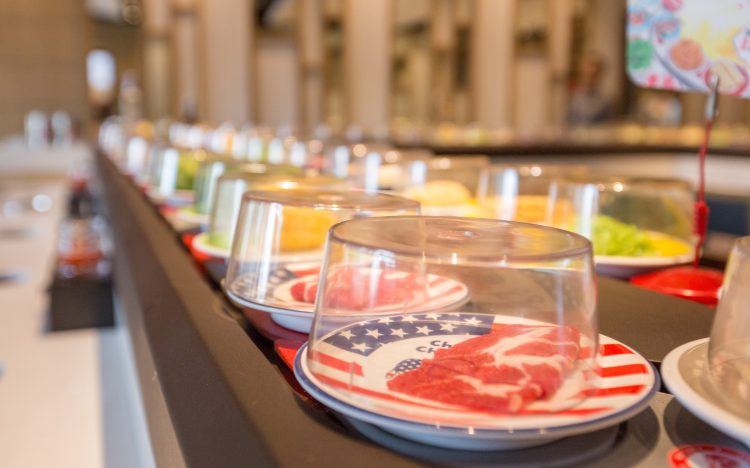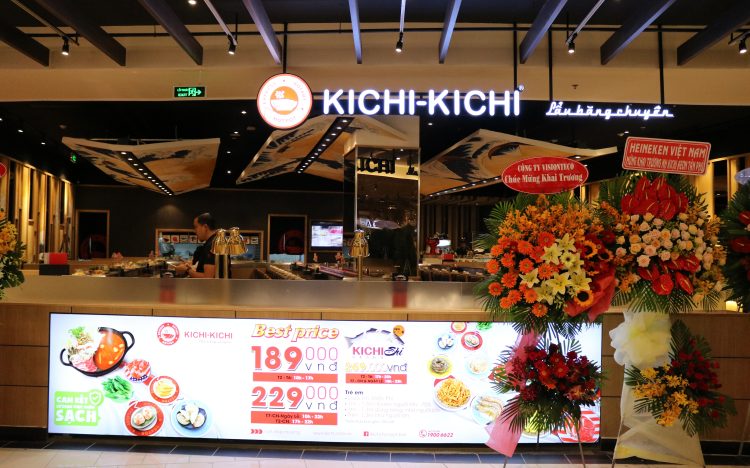 KICHI KICHI
Third Floor [T44] / Food & Beverage / Food market, New store.

Opening time:
Mon - Fri: 10:00 am
Weekends & Holidays: 09:00 am
Closing time: 10:00 pm
Last order: 09:30 pm
Launched from 2009, Kichi Kichi is first hot conveyor brand in Vietnam and is developing. Kichi Kichi has many restaurants in Hanoi, Ho Chi Minh City and many big cities in Vietnam.
With signature food is imported Australian beef, Kichi Kichi's pot conveyor is always full of beefs. Soup is cooked with secret ingredients and sauce is just for beef. Besides of beef, Kichi Kichi also has more than 60 seafood dishes, cooked dishes, and vegetables which keep moving with speed 25 dishes/minute.
Being colorful and lively is highlight and attractive destination of Kichi Kichi in your active life. Kichi Kichi always tries to be favorite pot conveyor in food lover.