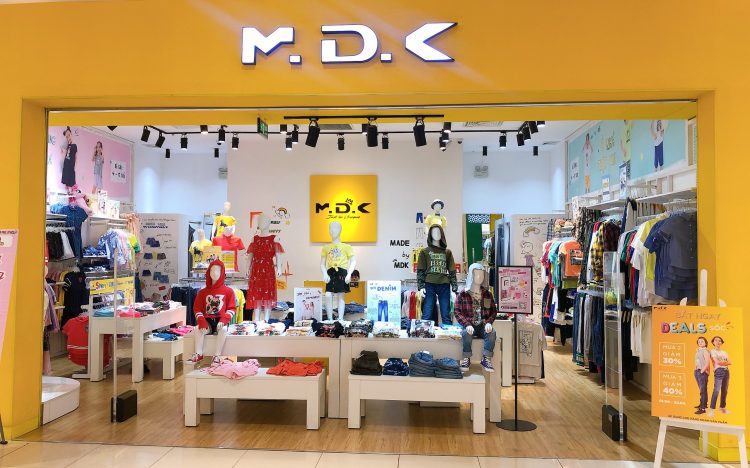 M.D.K
Second Floor [18] / Fashion / New store.

10:00 - 22:00 (weekdays)
09:00 - 22:00 (weekends & holidays)

Pets are not allowed
M.D.K brand, which belongs to Thuan Phuong Group (established in 1983), is one of the leading garment export companies in Vietnam and owns 5 garment factories (3 woven, 2 knitting ones), 1 embroidery factory, 1 washing workshop with a total of 5000 employees and a capacity of 40 million products manufactured annually.
Over 35 years of establishing and developing with determination, strong will and spirit, M.D.K is constantly improving to bring the best products. M.D.K has also become one of the most reliable partners of major fashion brands worldwide such as Nike, Adidas, WalMart, Carter's, Children's Place, etc.
 In addition, MDK is currently collaborating with a professional design team with many years of experience in designing for large kid fashion brands in the US.
MDK constantly improve the quality and creativity in each product to gradually build up a fashion brand that can reach out to the world. M.D.K brings the essence of world fashion into its products with the hope that children and adolescents can access to international fashion trends.