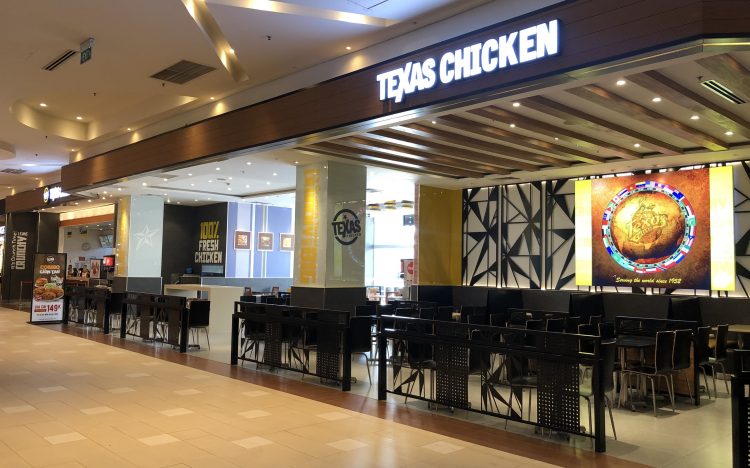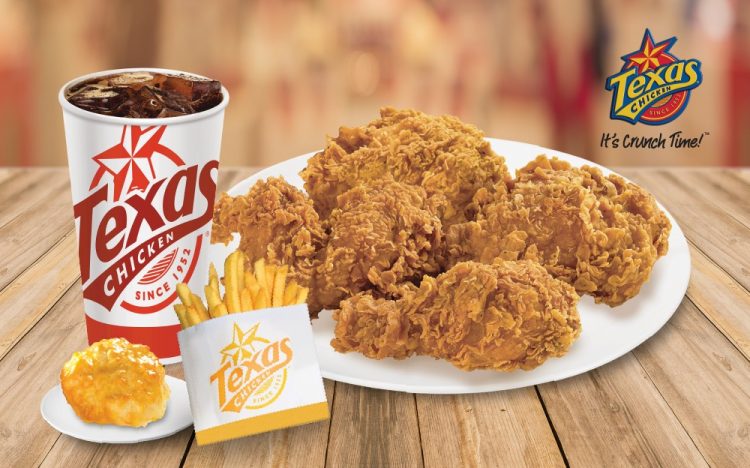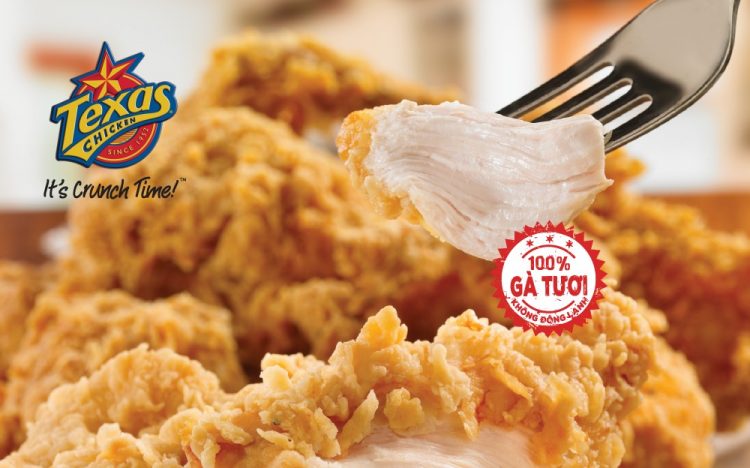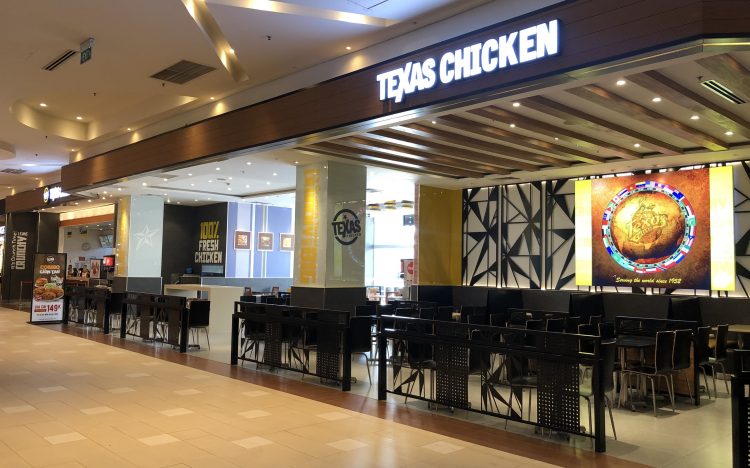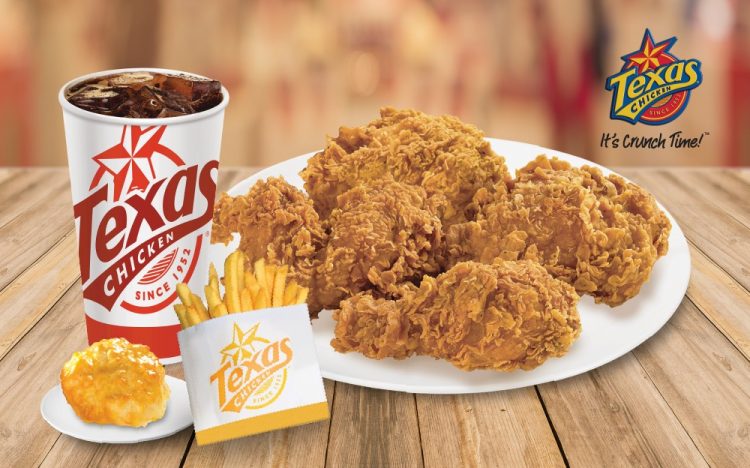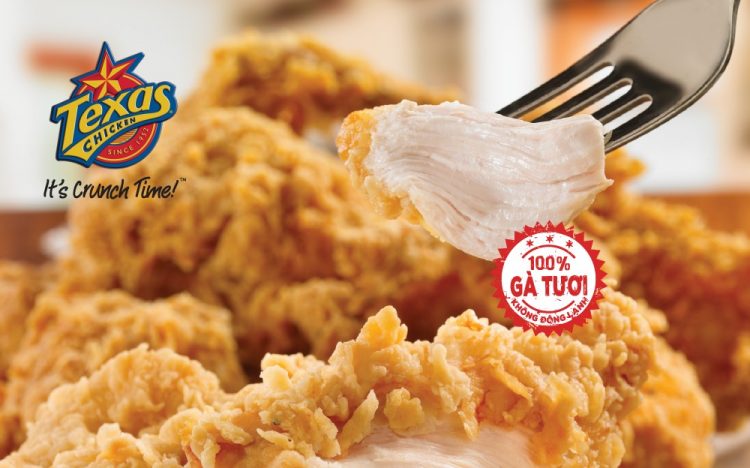 TEXAS CHICKEN
Food & Beverage / New store.

10:00 – 22:00 (weekdays)
09:00 – 22:00 (weekends & holidays)
Stop ordering: 22:00
Starting in San Antonio, Texas Chicken is a fried chicken brand formed in the 1950's, as of today, we have achieved global revenue of over 1 billion throughout the world and continue to grow strongly and steadily. At Texas Chicken, we guarantee 100% FRESH CHICKEN with strict quality control and hygiene procedures. Coming to Texas Chicken, you will always "HAPPILY LAUGH" with "FRESH CHICKEN".
Since 2010, Texas Chicken has officially arrived in Vietnam under the management of MESA Group, Texas Chicken has made a difference with its competitors in focusing on raw materials, quality control and preparation of fresh food.
Texas Chicken system always uses 100% raw chicken materials from farms in Vietnam, besides, chicken spices have excellent taste and ingredients for typical side dishes (such as Honey biscuit imported directly from the United States).
Up to now, Texas Chicken has developed store systems in Ho Chi Minh City. Ho Chi Minh, Binh Duong, Nha Trang and Pleiku.