AEON MALL Tan Phu Celadon has returned with extremely attractive culinary restaurants as below:
Ground Floor: Hokkaido, Hurom Juice, L'angfarm, Meet Fresh, R&B, Trung Nguyen, Mc Donald's, BreadTalk, Texas Chicken, KFC, Pizza Hut, Highlands Coffee. 
1st Floor: Gyu Kaku, Chateraise, Sukiya, Koi Thé.
2nd Floor: Tea Live, BJ Tokbokki, Ba Dừa, Katong, Mon Han, Món Viet, Haisancua.com, Bangkok House, Com Ngon Lau Chong Chua, Hoang Gia, Chichiko, Papaxot, Viet Deli, Lotteria, Bobapop
3rd Floor: Le Monde Steak, Dookki, Thai Express, Foodee Restop, MK, Ushi Mania, A Doi, Al Fresco's, Pepper Lunch, The Pizza Company, Crystal Jade, Hutong, Sushi Kei, Khao Lao, Gogi House, Hotpot Story, Kichi Kichi, Marukame, King BBQ, Chang Kang Kung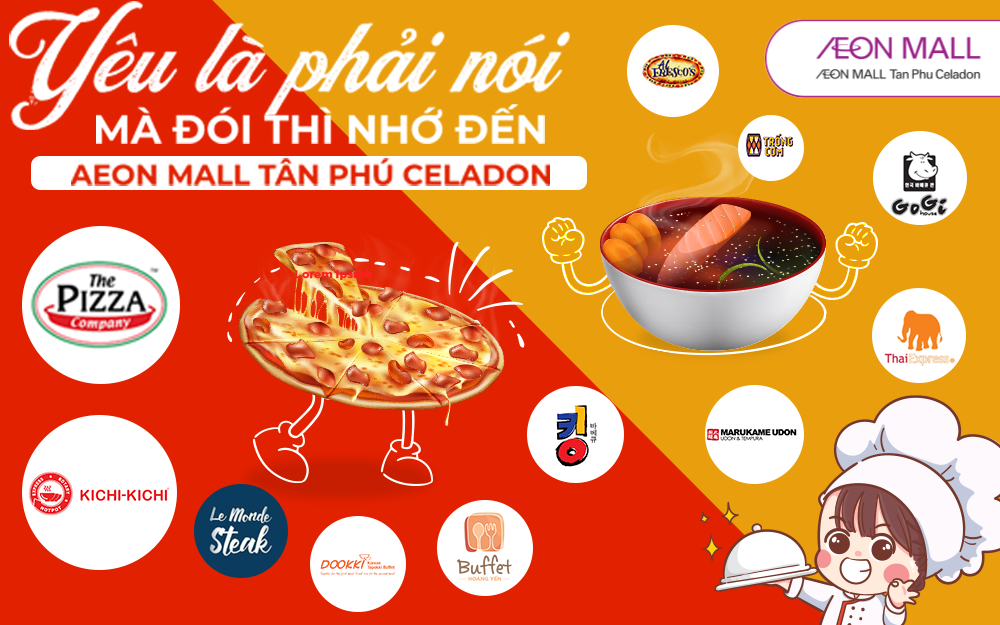 Don't wait to try our cuisine again, come to AEON MALL Tan Phu Celadon right then and enjoy the moment with us!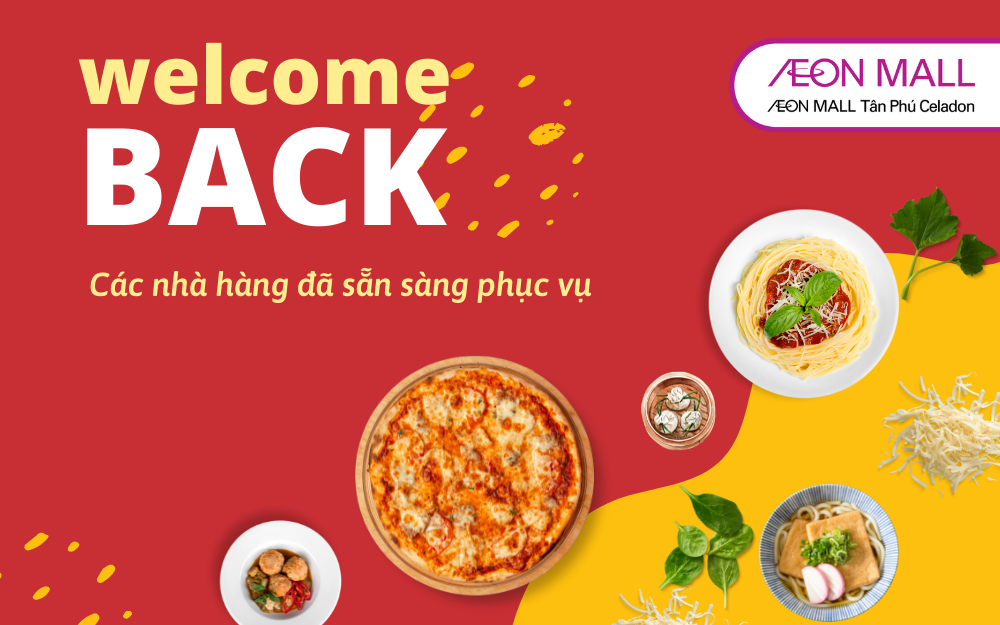 ————————————————————–
Download App:
————————————————————–
AEON MALL Tan Phu Celadon – The ideal shopping and entertainment place
Address: No. 30 Tan Thang, Son Ky Ward, Tan Phu District, Ho Chi Minh

Hotline: 028.62.88.77.33

Website: https://aeonmall-tanphuceladon.com.vn/

Fanpage: https://www.facebook.com/aeonmalltanphuceladon

Instagram: instagram.com/aeonmalltanphuceladon/

Zalo: http://bit.ly/zalo_amtpc